Camping at a Rocket Launch
#rvlife #travel #rocket #spacex
2022-03-06
2022-03-06
#rvlife #travel #rocket #spacex
https://img.youtube.com/vi/sKSs1kq7X6I/mqdefault.jpg
https://img.youtube.com/vi/sKSs1kq7X6I/maxresdefault.jpg
1280
720
We camped as close as we could to a SpaceX Starlink rocket launch on the California coast. We want to share all the details on how to see a SpaceX launch in person and where we camped to be close to the launch site.
We Drove 500 Miles to See a Rocket
Launch
When Jay told me that there was going to be a Starlink Rocket Launch in 3 days, it was pretty exciting. We had been following the SpaceX and Starlink story for quite some time, and even went as far as buying one (and then promptly returned it since we learned it couldn't cross the border with us). Neither of us had ever seen a rocket launch in person before and it was an event on Jay's bucket list. The catch was that we needed to drive 500 miles to the California Coast to go see it. So, we wrapped things up in Phoenix and headed to the coast.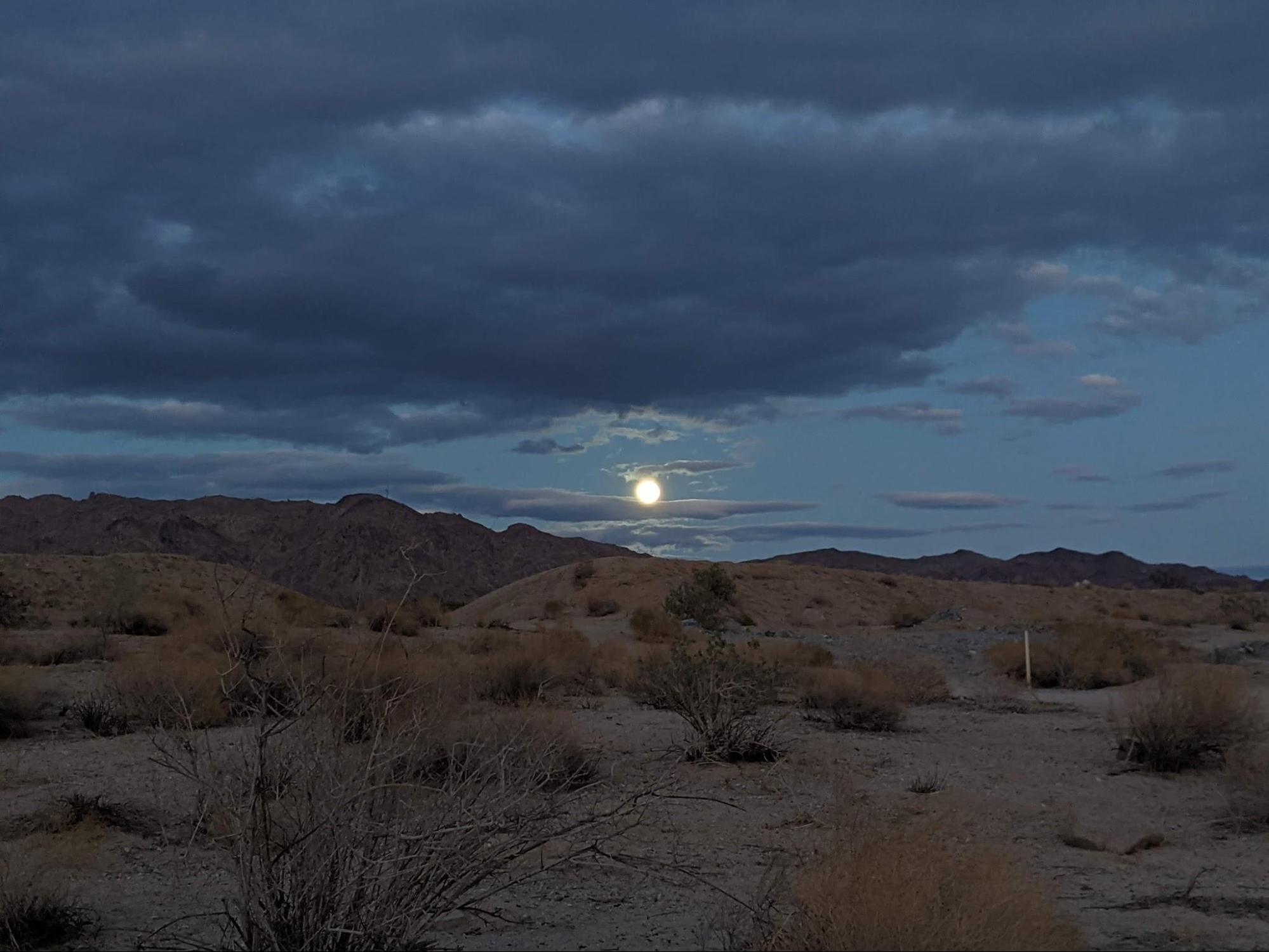 We split the drive into two days, driving as far as Joshua Tree South BLM land on the first day and then to Lompoc on the coast the second day. We had stayed at the Joshua Tree BLM land once before, and knew it would make a comfortable spot for us to camp for a night. The drive from there to the coast the next morning was long and there was a lot of traffic going past L.A (when isn't there traffic in L.A?), but we eventually got to the River Park campground and found a spot.
River Park Campground
While in Lompoc to see the SpaceX rocket launch, we camped at the River Park campground. The sites at this campground all had full hookups (water, electric, and sewer) and we only paid $30/night! The sites are close together and there are only a couple dozen of them. All of the sites at this park are available on a first come, first serve basis so we were very thankful to find one when we rolled in late in the afternoon.. We couldn't believe our luck when we realized that it was only 10 miles from the rocket launch pad at the Vandenberg Air Force Base. We could have stayed at our site to watch the rocket launch, but 10 miles away was too far for us for our first rocket launch. We wanted to get closer.
Where We Saw A SpaceX Rocket Launch on the West Coast
The day before the rocket was due to launch, Jay drove around to scope out possible viewpoints. He mapped out three good contenders, so that the next morning we could get up early and choose what we thought would be the best one. We ended up choosing a spot right outside the Vandenberg Air Force Base, along W Ocean Ave.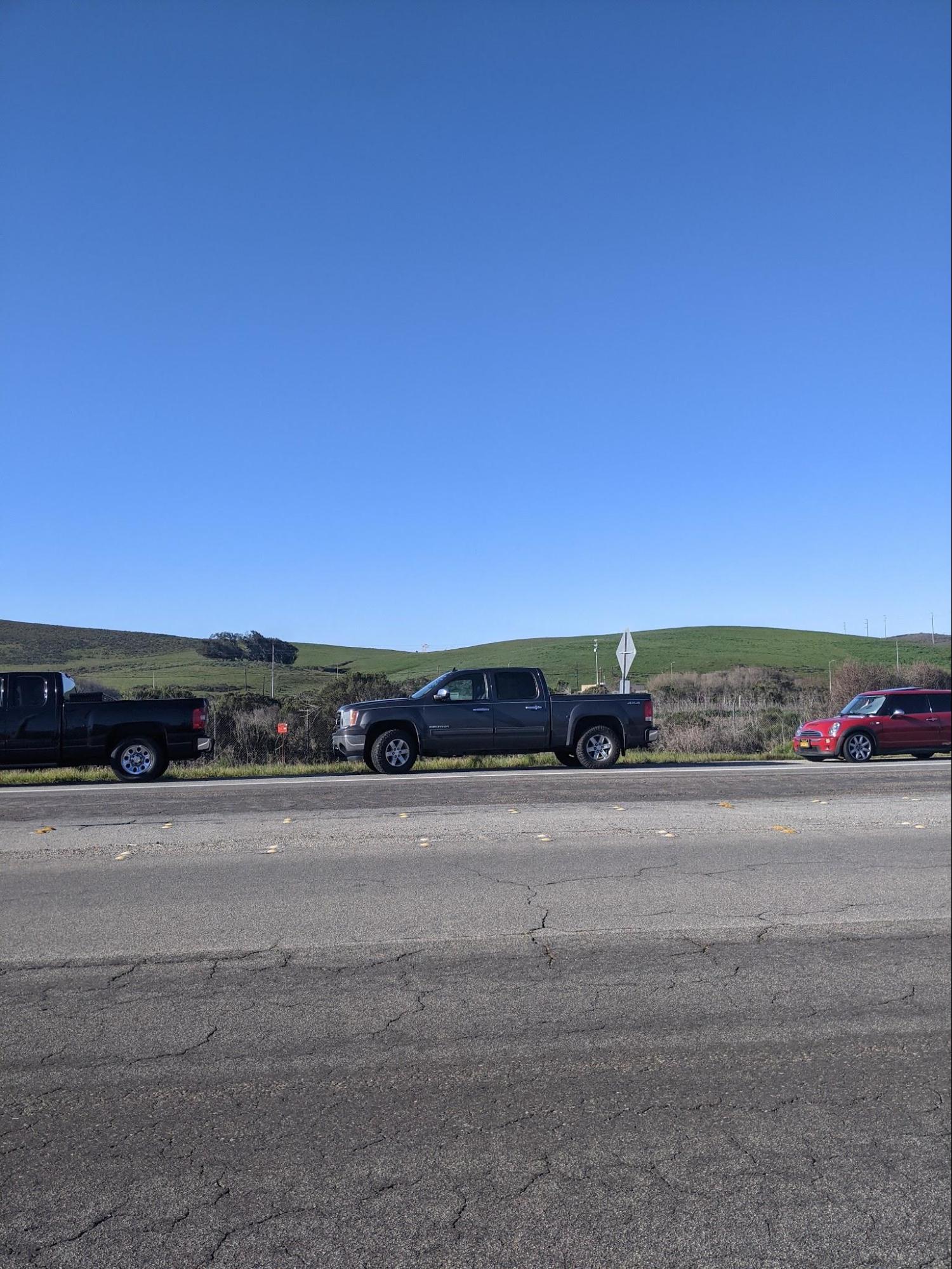 There were a lot of other people lining the street to get a look at that day's scheduled launch and we even chatted with a gentleman who had seen many rocket launches and suggested that this was likely the best spot for the launch that day. We couldn't see the launch pad, but we were only 3.8 miles from it. You could feel the excitement and energy in the crowd as we all waited for the launch to happen.
The experienced gentleman nearby even had a radio so that he could listen in on mission control to know exactly what was happening to the rocket and when the launch countdown was taking place. We got really lucky to be parked next to him because the radio calls made it all that more exciting. If we ever go to another rocket launch, we will be sure to bring a radio.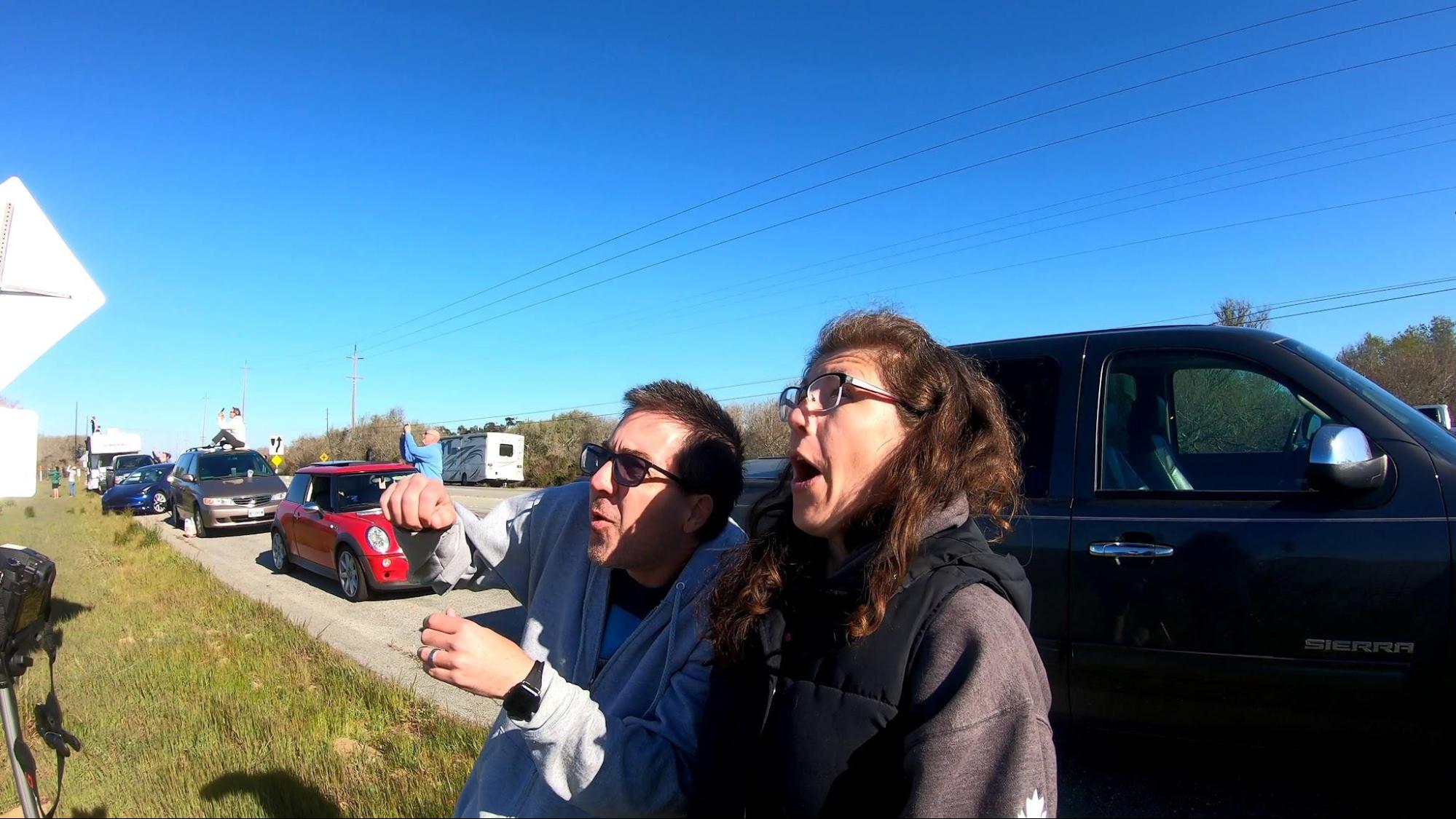 When the rocket finally launched, it was mesmerizing to watch…and very bright. The fire out the back end was so bright it was difficult to look at. The sound was so unexpected, too. Instead of a rumbling sound, like we thought would happen, it was more of a crackling booming sound. We could even feel the sound waves hitting us as the rocket propelled itself into low orbit to release the next batch of Starlink satellites. Seeing a rocket launch in person is so exciting because of the sensory experience that cannot be felt through a TV, computer, or phone screen. Now that we've seen one, we cannot wait to see another.

Until next time, keep on living the life you've imagined!
Mel, Jay & Benny