Kofa: A Quiet Desert Refuge
#rvlife #travel #kofa
2022-02-17
2022-02-17
#rvlife #travel #kofa
https://img.youtube.com/vi/aJZrpszK4B4/mqdefault.jpg
https://img.youtube.com/vi/aJZrpszK4B4/maxresdefault.jpg
1280
720
There is a hike into Palm Canyon that we did, but getting to the viewpoint was not enough for us. We climbed up into the canyon to get a closer look at Arizona's only native palm trees.
A Quiet Desert
Refuge
The Kofa Wildlife Refuge was one of our favorite boondocking spots in the desert. The saguaro cacti, the red rocks, and canyon all provide the most beautiful views and sunset photos.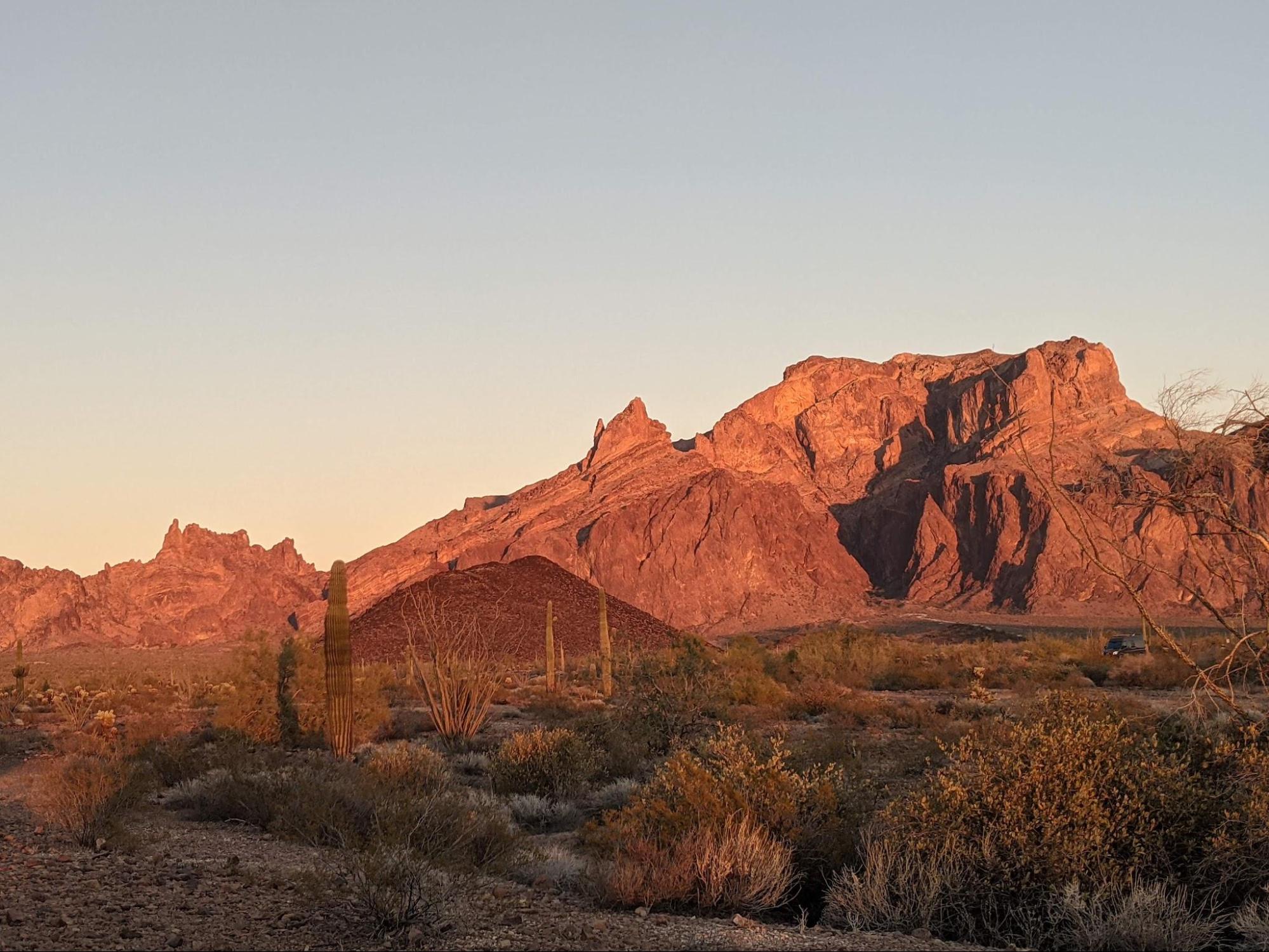 Kofa is only thirty minutes south of the famous Quartzsite, AZ, and about sixty minutes north from Yuma, AZ. We boondocked close to the Palms Canyon, where there is a hike into the canyon and a vista of some native growing palm trees.
The palm trees are found in a narrow side canyon up in the walls of the main canyon. Of course, just looking at them from the vista point wasn't enough for us. We found a narrow path to scramble up to get a closer look.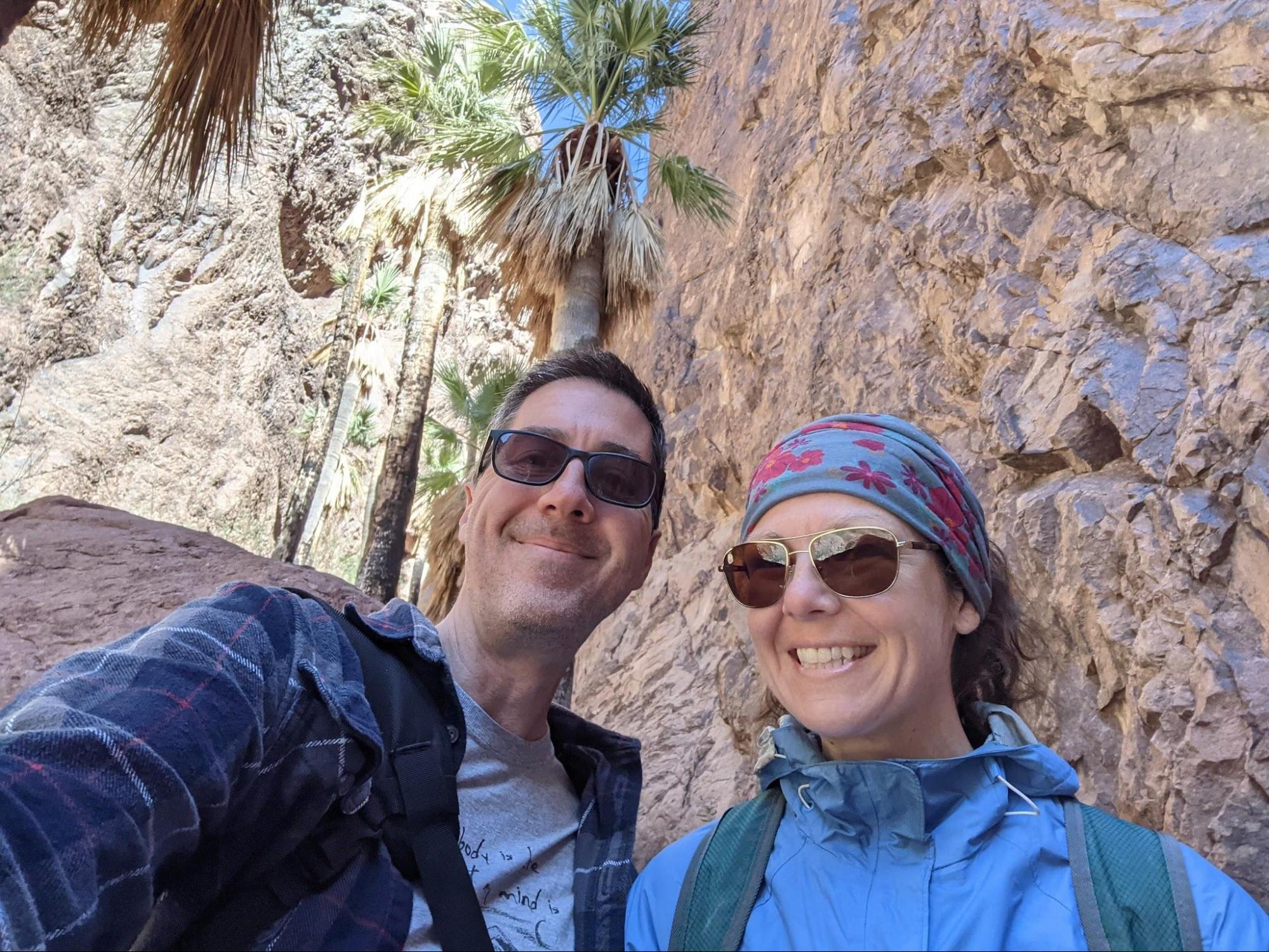 It's amazing that these trees grow here in such a harsh environment. They only get sun for part of the afternoon when the sun is positioned just right to reach down the narrow opening of the canyon they grow in. On top of that, this is a desert climate with very little precipitation for them. There must be just enough of the right conditions for them to grow.
Until next time, keep on living the life you've imagined!
Mel, Jay & Benny