Surviving Our First Desert Wind Storm
#rvlife #travel #desert #yuma
2022-02-13
2022-02-13
#rvlife #travel #desert #yuma
https://img.youtube.com/vi/nUOY7ntW6AA/mqdefault.jpg
https://img.youtube.com/vi/nUOY7ntW6AA/maxresdefault.jpg
1280
720
There was a wind storm coming and so we had to find a new camping spot to hunker down.
Surviving Our First Desert Wind
Storm
If you're camping for a while in the desert it's likely that eventually you'll have to deal with a wind storm. For us, we were camped on an open cliff-top above a water reservoir in southwestern Arizona when we got word that a storm was coming. We needed to move, or risk getting pushed over the edge!
What we found was a great little spot in a place called Mittry Lake, about 30 minutes north-east of Yuma, Arizona. The location seemed ideal, lots of shrubs, bushes and trees to block the wind, and it was lower down than the road level, too. Thankfully, it wasn't too far from where we had been camping so it made the move easy. We packed up the next morning and headed there.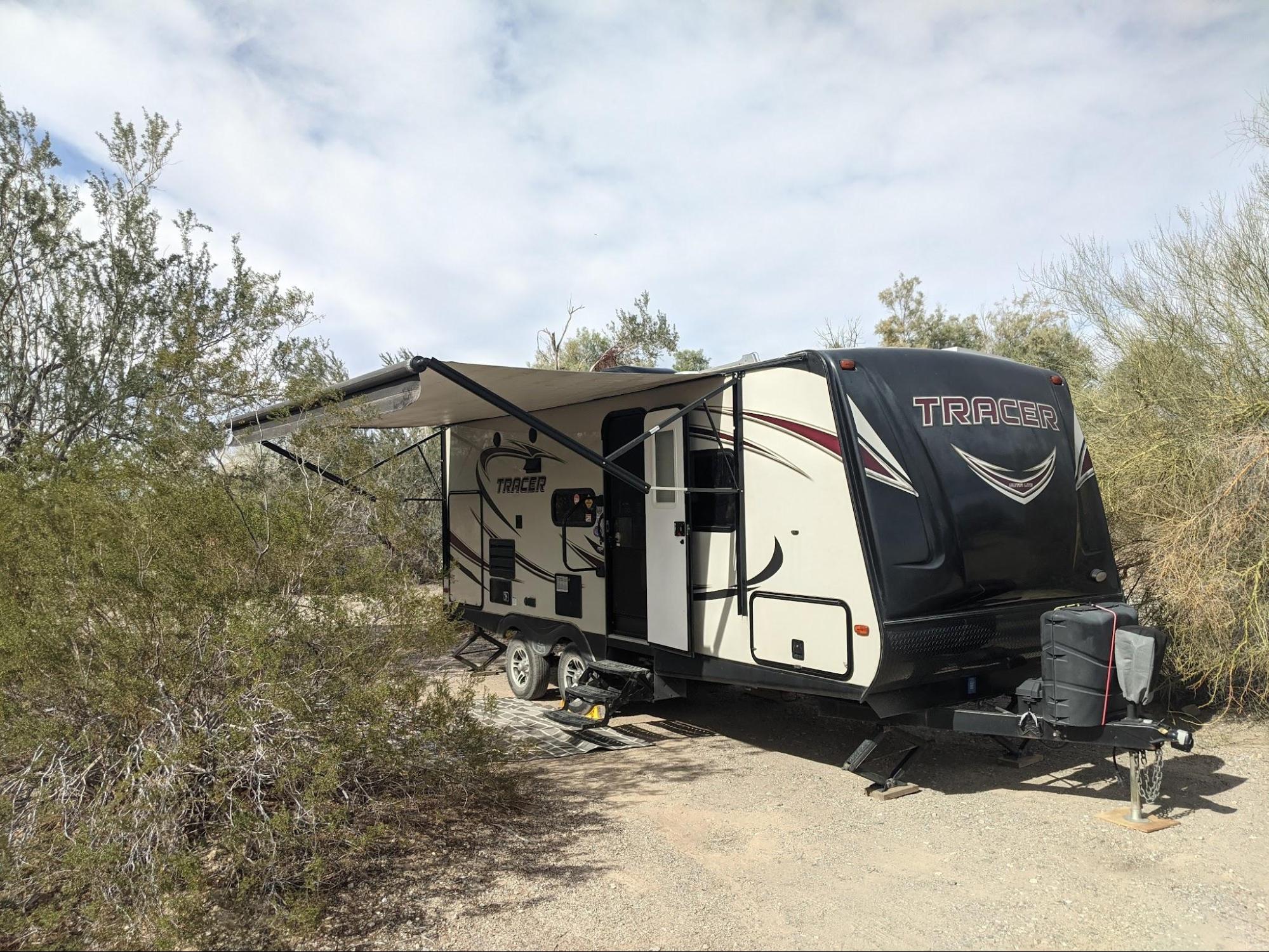 We were so glad to find this sheltered spot. Once the storm arrived, which lasted about 24 hours, wind gusts were reaching 90 km/hr, and there was an air quality advisory due to the immense amount of dust being thrown up into the air. In fact, the sky turned from its usual bright blue to a hazy gray within a short time. There was definitely some rocking of the trailer when the wind blew, but the shelter provided by the trees around us meant that the wind wasn't quite as strong like it would have been had we been out in the open.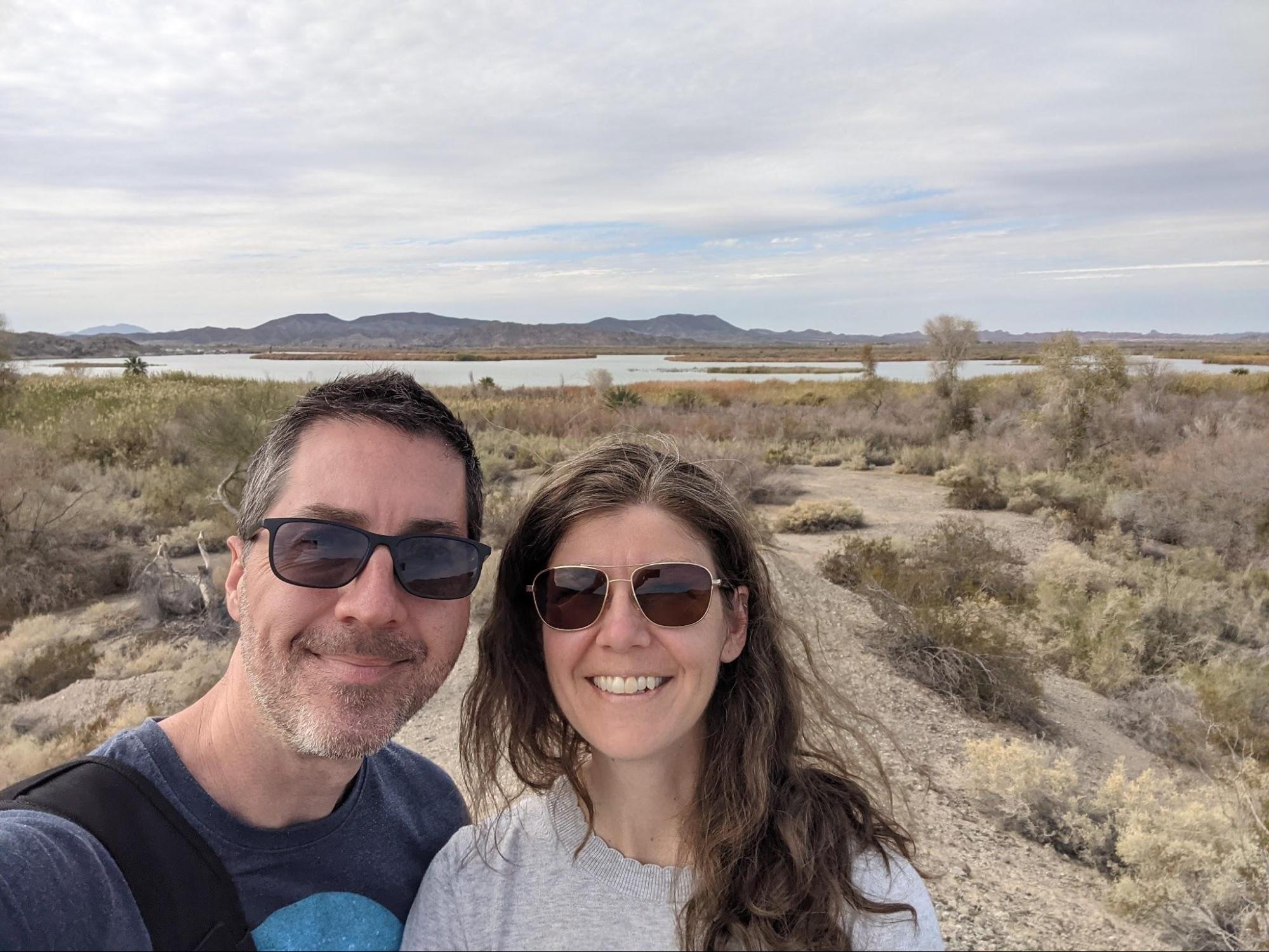 Jay went up to road level to see how strong the wind was up there, and the wind blew off his sunglasses! The trees around us saved us from having to bring in our slide to prevent the slide-topper from blowing off. I was very thankful for that because the trailer is very cramped when the slide is in.
When things were all said and done, everything, and I mean everything, was covered in a thick layer of desert dust. Trailers aren't exactly air tight, so the inside needed a good cleaning, too. Lessons learned from this experience: get low, find shelter, and be prepared to brush off A LOT of dust when it's over.

Until next time, keep on living the life you've imagined!
Mel, Jay & Benny