Camping in the Nahatlatch Valley, BC
#rvlife #travel #camping
2021-08-22
2021-08-22
#rvlife #travel #camping
https://img.youtube.com/vi/Hvv6YEBpRx4/mqdefault.jpg
https://img.youtube.com/vi/Hvv6YEBpRx4/maxresdefault.jpg
1280
720
We take our RV down a gravel road into the Nahatlatch valley near Boston Bar, British Columbia Canada to do some camping. We share what we find in the area, what camping is like in the Nahatlatch valley, and things to do.
The beautiful and rugged Nahatlatch Valley is located west of Boston Bar, BC up Chaumox Rd that eventually turns into the Nahatlatch Service Rd. For those of you wondering where on earth Boston Bar is, this small town is located about an hour drive north of Hope, BC on highway 1 - the trans-Canada highway.
Nahatlatch Valley camping - know before you go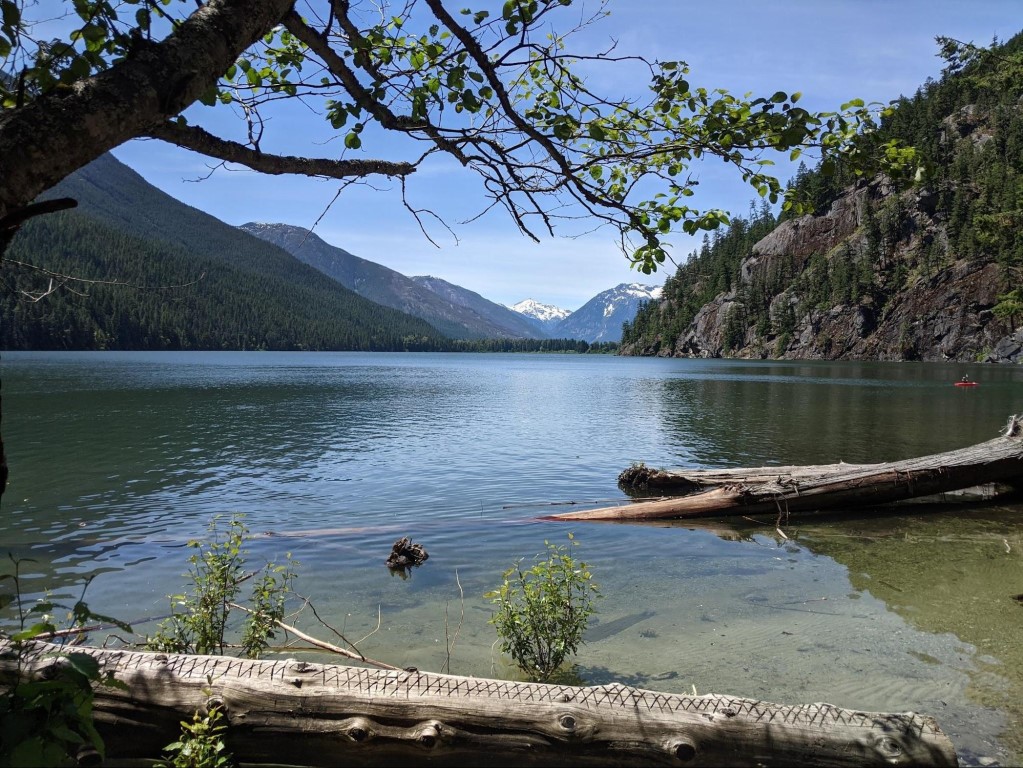 As mentioned, it is a rugged area, so there are a few things to know before heading there:
There aren't any garbage receptacles or services while camping in this area so it is important to leave no trace and take all waste back out the way you came.
At the point where Chaumox Rd becomes the Nahatlatch service road, the road surface turns to gravel and it is no longer maintained by the transit authority of the province. That means potholes, uneven roadways, loose dirt, and anything else that might be possible on such a road are possible. When we travelled this road with our RV it was slow going and we only felt comfortable going as far as the third recreation site. After that we only took the truck and we were glad we did because the road narrows making it impossible to turn around with a trailer. In fact, we had to do a multi-point turn to be able to turn just the truck around.
Mobile services are nonexistent in the Nahatlatch Valley, which is something we loved for our short stay. However, this meant that we needed to be prepared with alternative methods of communication or plans if an emergency were to happen. We carry a radio, which of course relies on there being others in the area with a radio, but there are also satellite phones available which is something we will consider if we decide to do even more remote camping.
The area is home to black bears and grizzly bears. This means all food should be kept safely locked away and out of reach of them. The response to a black bear encounter is generally different from how to react if a grizzly is encountered. When camping in an area where both are possible, we learned that it is important to be able to identify the different species. Reading up on how to respond to each species should be done before heading out. Check out our post about seeing the bear pictured below here: https://homearoam.com/blog/2021-08-19-grizzly-falls-nahatlatch/
Three options for cheap camping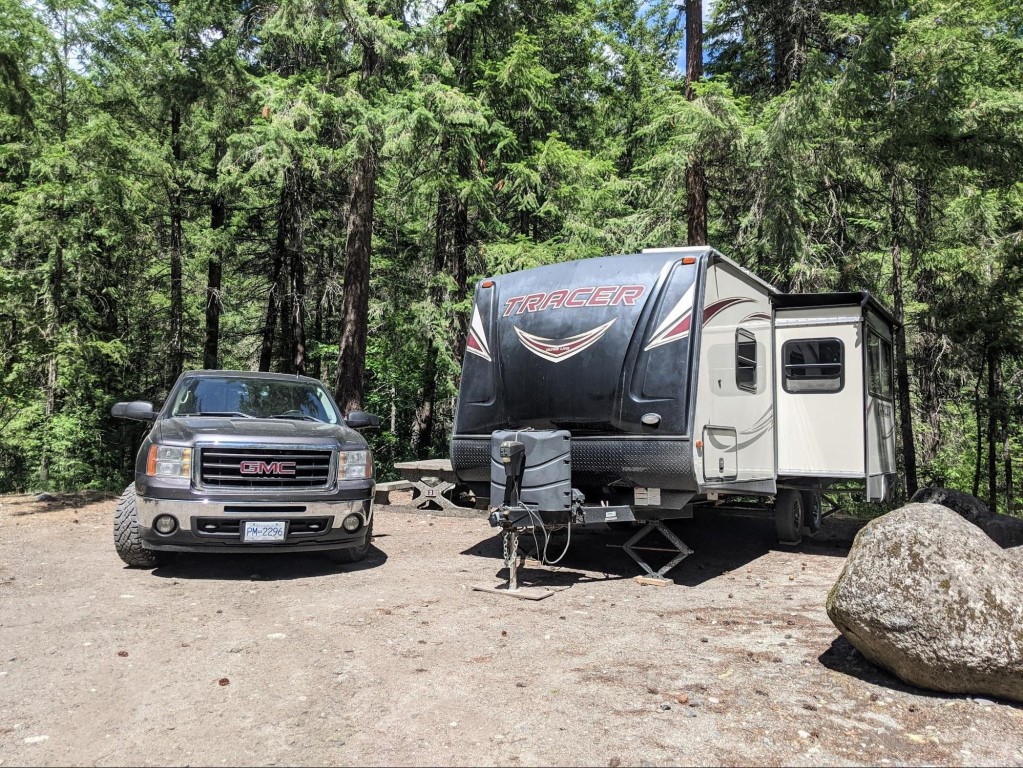 We loved exploring the Nahatlatch Valley and while we were there noticed that there are in fact three options for camping there that are all very affordable:
Boondocking
The cheapest (because it's FREE) way to camp in the Nahatlatch Valley is to boondock. This may be an unofficial way to stay here, but we definitely saw some people doing this deeper into the park. Of course, if you are planning to boondock, or freedom camp, be sure that you are self contained and not dumping your tanks on the ground or in waterways. Not only is it illegal, but it contaminates and destroys this precious landscape.
Recreation Sites
Along the road to the Nahatlatch Provincial Park there are three official recreation sites each with about 4-6 campsites costing about $15/night. These sites all have a picnic table and firepit, and each rec site had a pit toilet/outhouse, too. These sites are on the river side of the road making them a great spot to relax and watch the rapids. If you're lucky you might even see a white water rafting group float by...or should I say shoot by? When we were there in the spring, there was no way to get into the river without being swept away by the intense class 4 rapids here.
Squakum campground
The Squakum campground is located inside the Nahatlatch Provincial Park and has similar amenities to the recreation sites for about $20/night. The extra five dollars gets you lakeside camping, making it possible to swim, stand up paddleboard, or canoe. The glacier fed lake makes for a brisk, but refreshing dip (according to Jay) on a hot summer day.

Until next time, keep on living the life you've imagined!
Mel, Jay & Benny