Silver Lake Campground Review
#rvlife #travel #bc #camping
2021-05-16
2021-05-16
#rvlife #travel #bc #camping
https://img.youtube.com/vi/QuUe4hT5hBU/mqdefault.jpg
https://img.youtube.com/vi/QuUe4hT5hBU/maxresdefault.jpg
1280
720
Camping in BC at Silver Lake Provincial Park in the Skagit valley near Hope, BC. We review this campground, share the best sites, amenities, and discover things to do at Silver Lake provincial park, BC.
Silver Lake Campground Review
Camping in British Columbia
There are so many options for camping in British Columbia (BC), Canada. Everything from luxury RV resorts and provincial parks to simple recreation sites and boondocking. This week we stayed at a provincial park near our home base in Hope, BC called Silver Lake. The small campground is what we are reviewing in this post.
Silver Lake Provincial Park, BC
The Silver Lake provincial park campground is a 25 site campground that sits at the end of a gravel road just outside of Hope, BC. It's a basic campground with outhouses/pit toilets, no electricity, and a few hand water pumps. Oh, and did we mention there is no cell phone signal at all? In other words, the perfect place to disconnect from urban chaos and reconnect with peace and nature.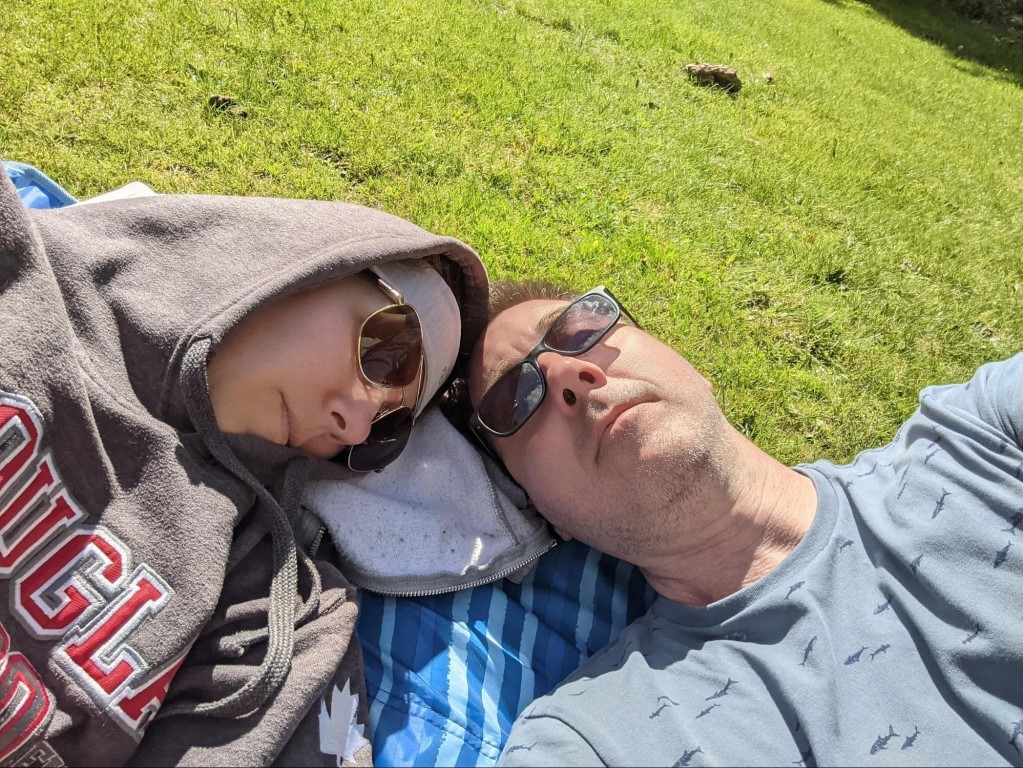 This isn't the place to come if you're looking for miles upon miles of hiking trails, or interpretive programs and organized activities, but if you enjoy relaxing lakeside on a grassy knoll, fishing, boating, or hanging out on your campsite then you'll love it here.
Sites are available on first come, first serve for 1-2 nights or by reservation through the BC Parks website. Our experience with most camping in BC, especially with provincial parks, is that you should make a reservation if you plan to stay on a weekend anytime during the season or for anytime during the summer months.
Best site numbers
We actually had to get really picky when deciding which of the 25 sites were the best. They're all pretty good! The only sites we would avoid were sites 6, 14 & 15 because they were a little too close to the toilets for our liking, and in one case downwind (*pew)! All of the sites had fire pits, picnic tables, and are a short walk to the lake.
In our opinion, the absolute best of the best here are site numbers 11, 21 and the double site 22/23. Site 11 was huge! So large that I would have felt comfortable parking a class A motorhome in it. Now, I've never even driven a class A motorhome, let alone park one, but we did see a few motorhomes rolling in and they appeared to have very little trouble getting their large class C's into their sites.
The reason we liked site #21 so much was for it's level of privacy. There were a lot of trees and shrubs surrounding it and it was set back off the road pretty well. The trees created quite a bit of shade, which was not ideal for our solar panels to charge our lithium batteries, but on a hot summer day we think it would be ideal for staying cool.
As a side note, if you are looking for a bright and sunny site, we would recommend the double site #24/25. These sites were the only ones we found that got full afternoon sun.
Now for our favorite double site at this park, sites 22/23. If 24/25 gets the most sun, this is close to being the most shaded double site. However, the reason we liked it so much was that it was the only site that has a bit of a mountain view. So beautiful.
We hope you find this helpful and get the chance to visit and stay at this park one day. We tried to get in last summer on a first come, first serve basis for a weekend and couldn't, so we are happy that we were able to get a reservation on short notice this spring to check it out.
Until next time, keep on living the life you've imagined!
Mel, Jay & Benny