Wine Country RV Resort Review
#rvlife #travel #PassportAmerica
2022-05-22
2022-05-22
#rvlife #travel #PassportAmerica
https://img.youtube.com/vi/pgOmrluer08/mqdefault.jpg
https://img.youtube.com/vi/pgOmrluer08/maxresdefault.jpg
1280
720
Our Passport America membership got us 50% off on our stay at the Wine Country RV Resort in Paso Robles California. We had a great time hanging out at this resort while we waited for our truck to be fixed this winter that we wanted to share a tour and review.
Our
Experience Staying here
We had a really nice time staying at this RV resort. The vibe is social, and made me think that if there was an adult summer camp, this would be it. The evening of the day we arrived, we took a walk around the campground and saw so many people gathering together for drinks. I can't tell you how many happy hour themed garden flags I had seen out at sites claiming "it's 5 o'clock somewhere" or "let's wine together". Don't get me wrong, though, noise levels did not drag on into the late hours and everyone was respectful of the quiet hours.
The staff are friendly and willing to go the extra mile to help, too. One of the maintenance crew noticed our water connection was leaking at the spigot and came over to help us get it tight again. He even offered to loan us an elbow connector so that the hose would be better positioned. They really made us feel comfortable and at home.
The grounds are kept immaculately clean. We didn't see a single piece of trash laying around or a blade of grass out of place. The pool and hot tub spas were clean, the bathrooms well cared for, and we got the sense that they are environmentally conscious because they have several large solar arrays around the property.
Sounds great, right? Our only complaint is that the sites were extremely close together. We're not sure if this is standard at RV resorts, but they were the closest together we've ever seen campsites. Most sites had two rigs in a lane and our trailer had to be parked just right so that our slide, when opened, wouldn't touch our neighbor's slides. It was a bit tight, but most people were only on their sites in the evenings and for sleeping because we were out enjoying the amenities of the resort or nearby attractions during the day.
Amenities at Wine Country RV Resort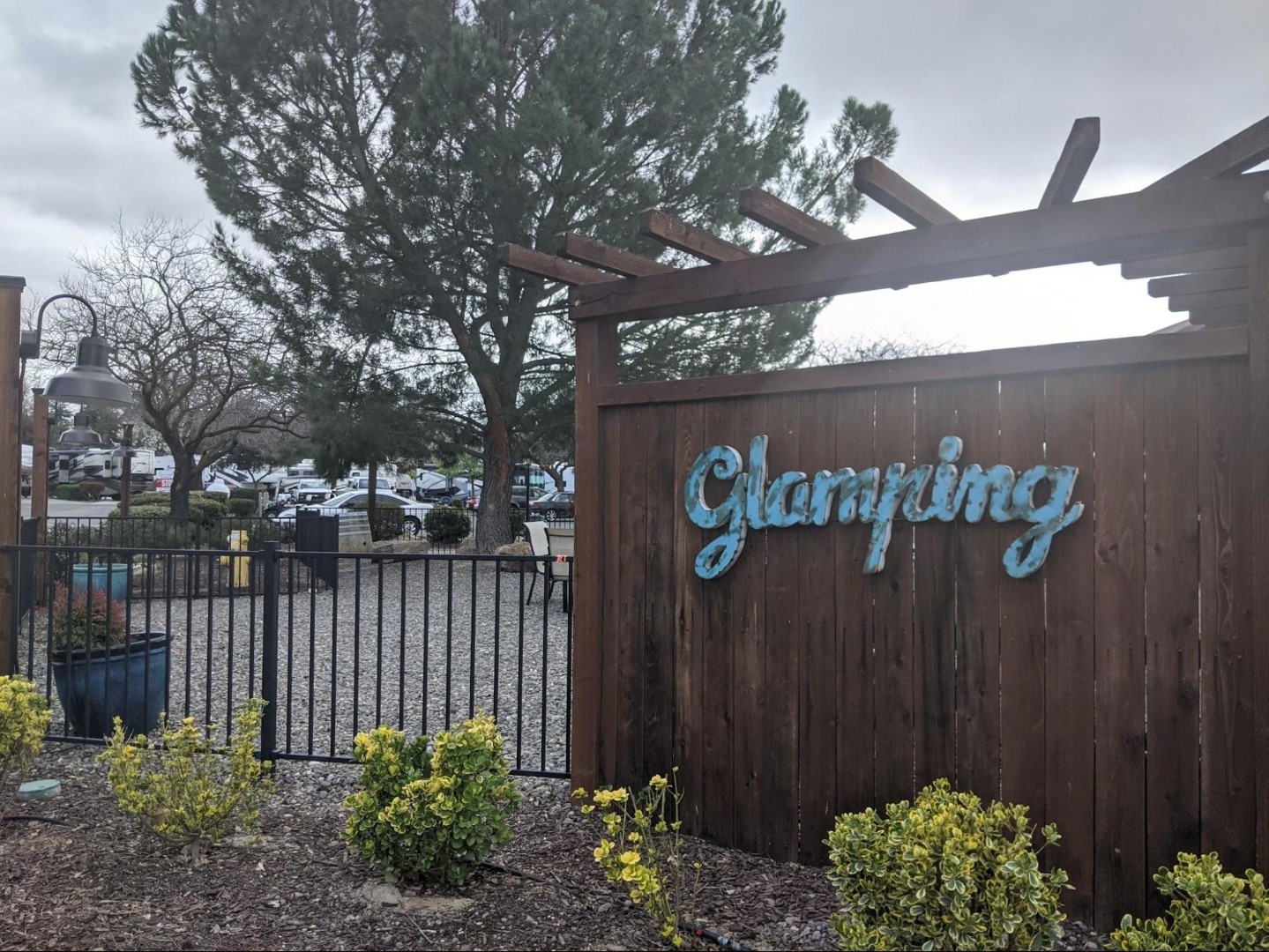 Even though the sites might be close together at an RV resort, the amenities more than make up for it. Of course the expected showers and bathrooms, laundry and full hookups were there, but we couldn't believe how much more Wine Country RV Resort had to offer. We made sure to try out everything. Jay enjoyed taking swims in the pool and relaxing in the hot tubs (family and adult-only ones), and I appreciated the workout room that had a treadmill, elliptical machine, bike, and weights. We loved that they organized events, such as the zinfandel festival that was on right before we arrived where they had wine tastings, food trucks, and live music! They love to celebrate wine and even have an on-site outdoor wine bar!
Nearby attractions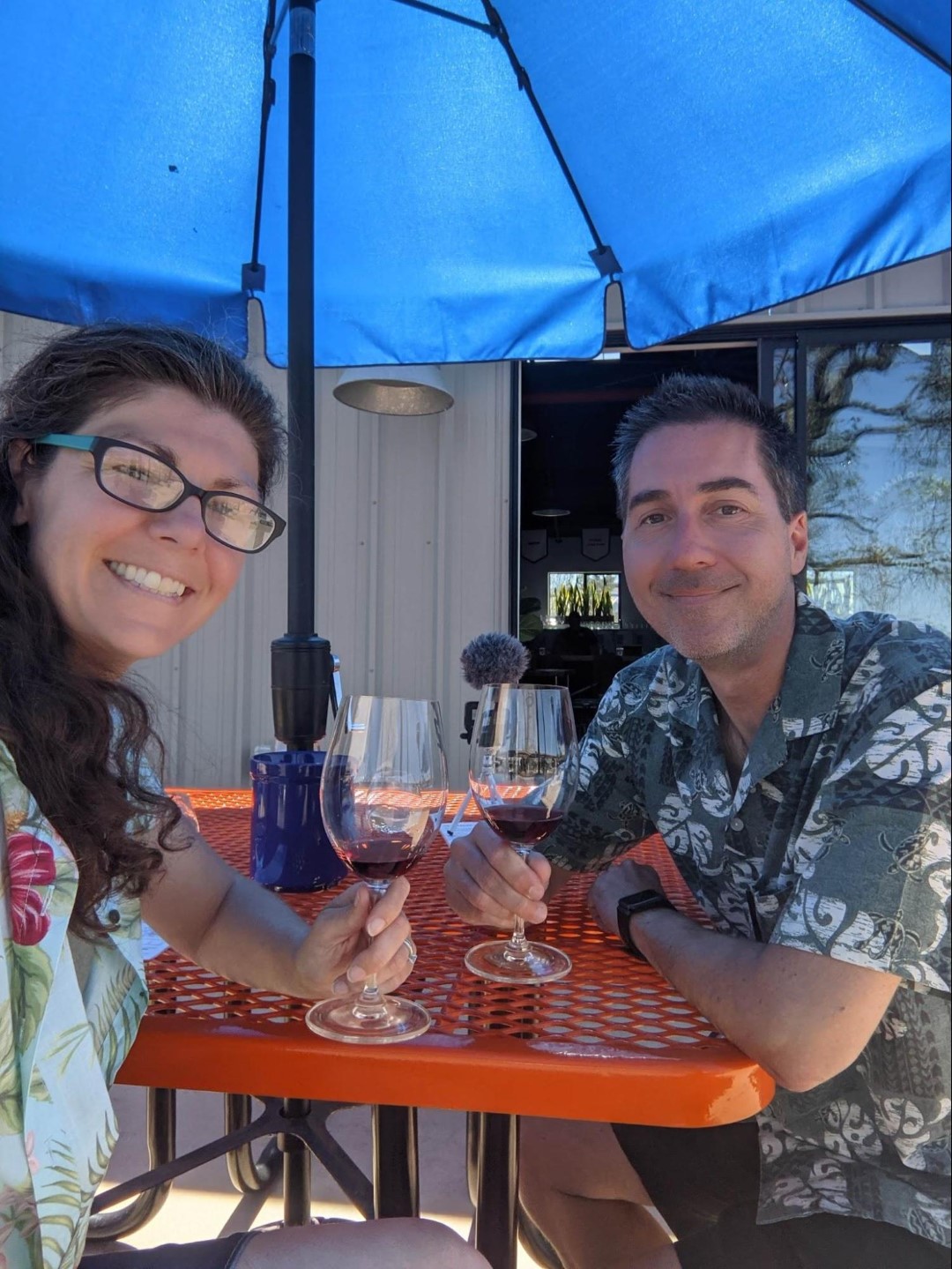 Wine Country RV Resort is located in the heart of Paso Robles, California. You may have guessed by the name that this region grows wine and you would be right. There are wineries surrounding the campground, and within a short drive away. We really appreciated the shuttle bus the resort operates that takes guests to a place called Tin City. Tin City is a trendy neighborhood full of tasting rooms, brewpubs, and shops. For a very reasonable price, we were able to explore this place without having a truck, having to work about parking, or having to worry about having a designated driver. That way, we could both enjoy the tastings.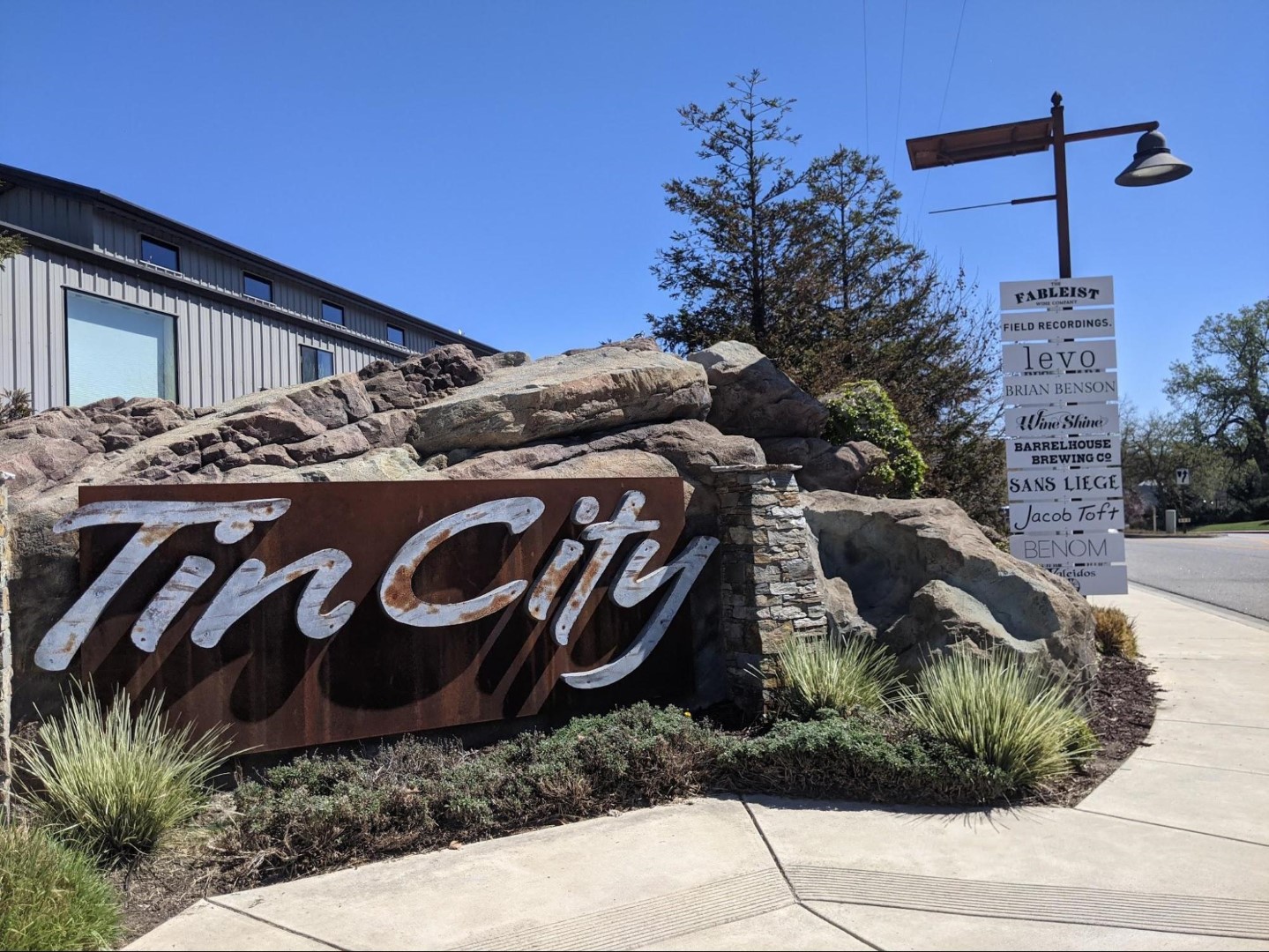 Also nearby was a water park right outside the front entrance of the resort, and a light art installation about 10 minutes down the highway. We didn't get to take these in since the waterpark was still closed for winter and tickets were sold out for the art show, but they both looked like great entertainment for the entire family.
Stay for Half Price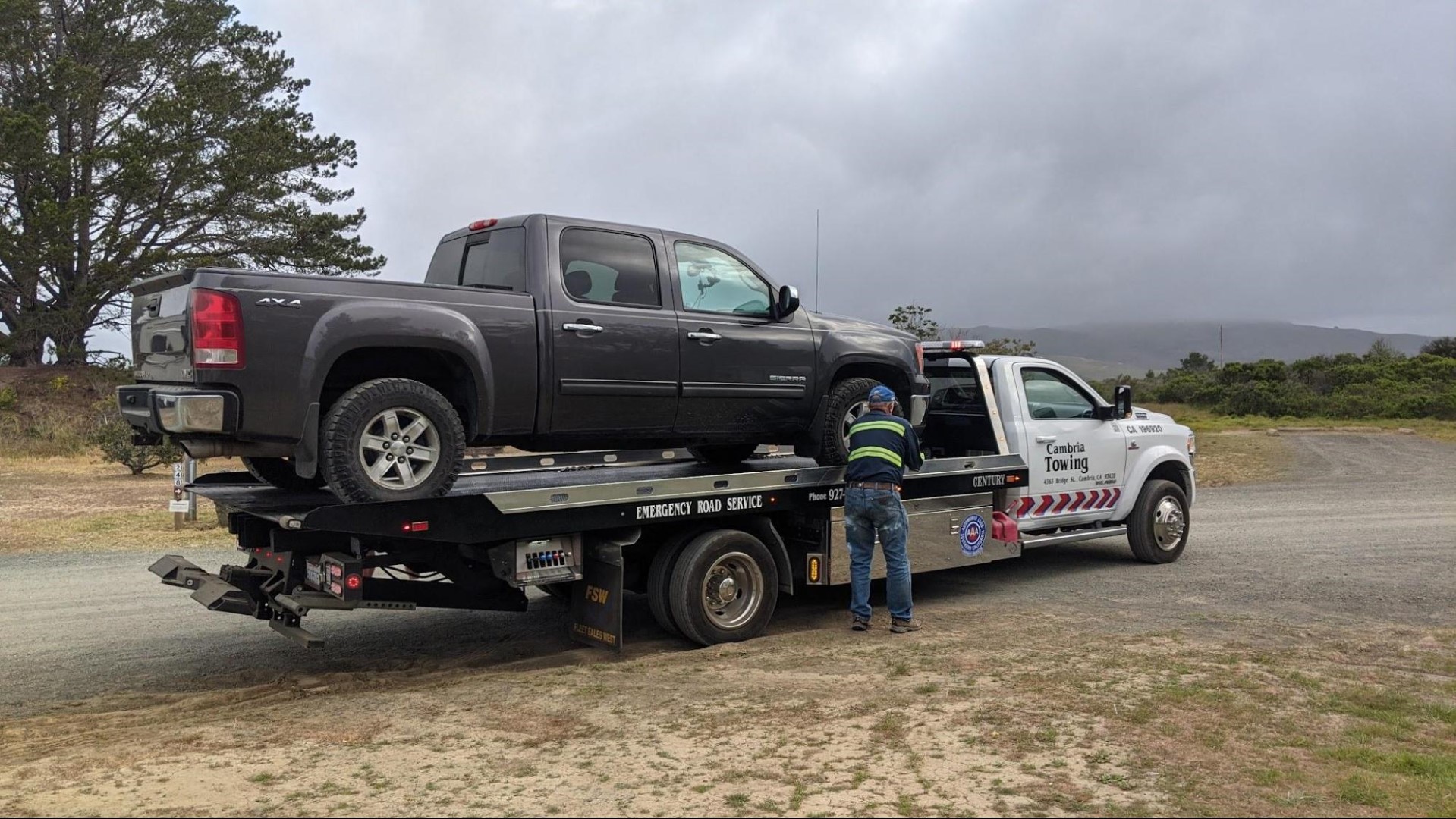 Our four day stay at Wine Country RV Resort in Paso Robles was not exactly what we would call planned. When our truck broke down the day after we drove the Big Sur coastline in California, there were very few options for campgrounds near the repair shop in Paso Robles. I think there may have been two options, and this was one of them.
This was the first RV resort we had ever stayed at. Not because RV resorts don't interest us, but mainly because we can't bring ourselves to spend the high prices these campgrounds charge. When we spend months on the road at a time, we need to be frugal with our money and find alternative options.
Such was the case when the truck broke down. We knew it wasn't going to be an easy repair, so we were ready to beg the dealership to let us camp onsite. Before making that call, we remembered to check our Passport America app to see if there were any discounted campgrounds close by and sure enough, Wine Country RV Resort was on the list! We couldn't have been happier when we realized that we could stay and enjoy the amenities for 50% off. This really meant a lot to us since we would be without a vehicle for several days.
This year we have partnered with Passport America to be able to get you some perks. When you sign up for your Passport America membership with our promo code ROAM3 you will get 3 extra months for FREE! In our experience, the membership pays for itself within the first one or two stays at one of their network campgrounds in the US, Canada, or Mexico. We love having this membership because it lets us stay places we wouldn't normally get to stay and it's saved us a few times when we've had to make last minute adjustments to our plans. It's a bit of a no-brainer to have on hand. What are you waiting for? Sign up today!

Until next time, keep on living the life you've imagined!
Mel, Jay & Benny