Camping on the Beach
#rvlife #travel #beach #camping
2022-03-20
2022-03-20
#rvlife #travel #beach #camping
https://img.youtube.com/vi/NjXFUXWuUBo/mqdefault.jpg
https://img.youtube.com/vi/NjXFUXWuUBo/maxresdefault.jpg
1280
720
We went camping on the beach in California to see what it was like and discovered that it's one of those things people either love or hate.
What's It Really Like to Camp On the
Beach
?
Camping on the beach, we've been told, is one of those things you'll love or hate. When we learned that we were near to the only place in California where you can drive on and camp on the beach, we decided we had to give it a try. We headed over to Oceano Dunes to check it out.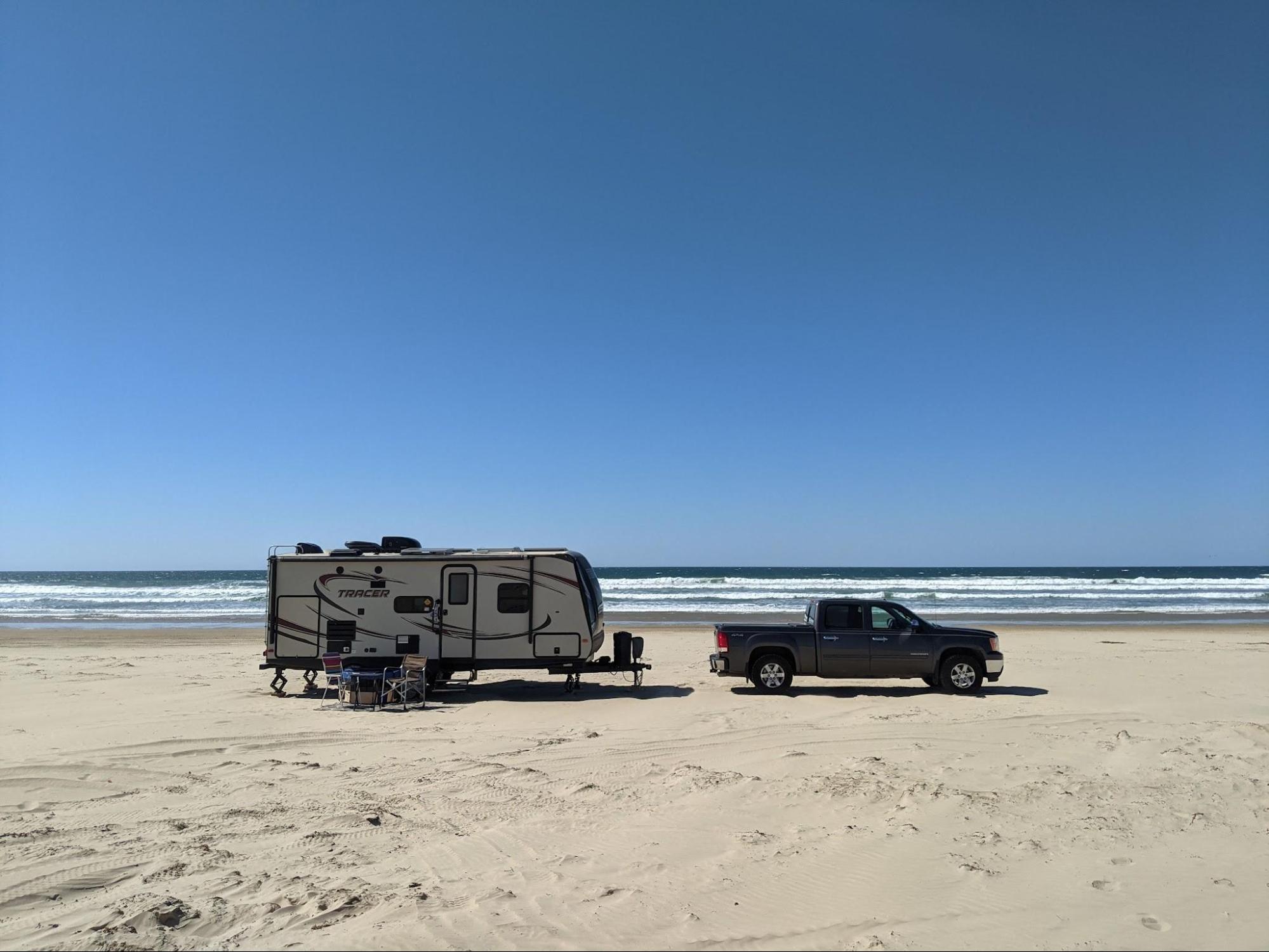 Reasons to Love Camping on the Beach
Location, location, location:

Camping on the beach puts you right on the beach. Of course this is obvious, but until you're parked within mere feet of the water's edge it doesn't quite sink in into how awesome and convenient it is. We were able to walk out of our trailer and feel that soft beautiful sand under our feet right away or get into the ocean within seconds of going out the door.

The sounds:

Having the sound of the waves constantly right next to us was so calming and made it great for sleeping. It was like having a white noise machine to drown out the sounds of our neighbors, or people walking by.

The salty sea breeze:

On the pacific ocean, there is almost always a breeze and it can be so welcoming on a hot day.

The sunsets:

We had an unobstructed and sheltered view of every sunset while we were there, so no matter what the weather, we could sit and watch the sun go down on the beach.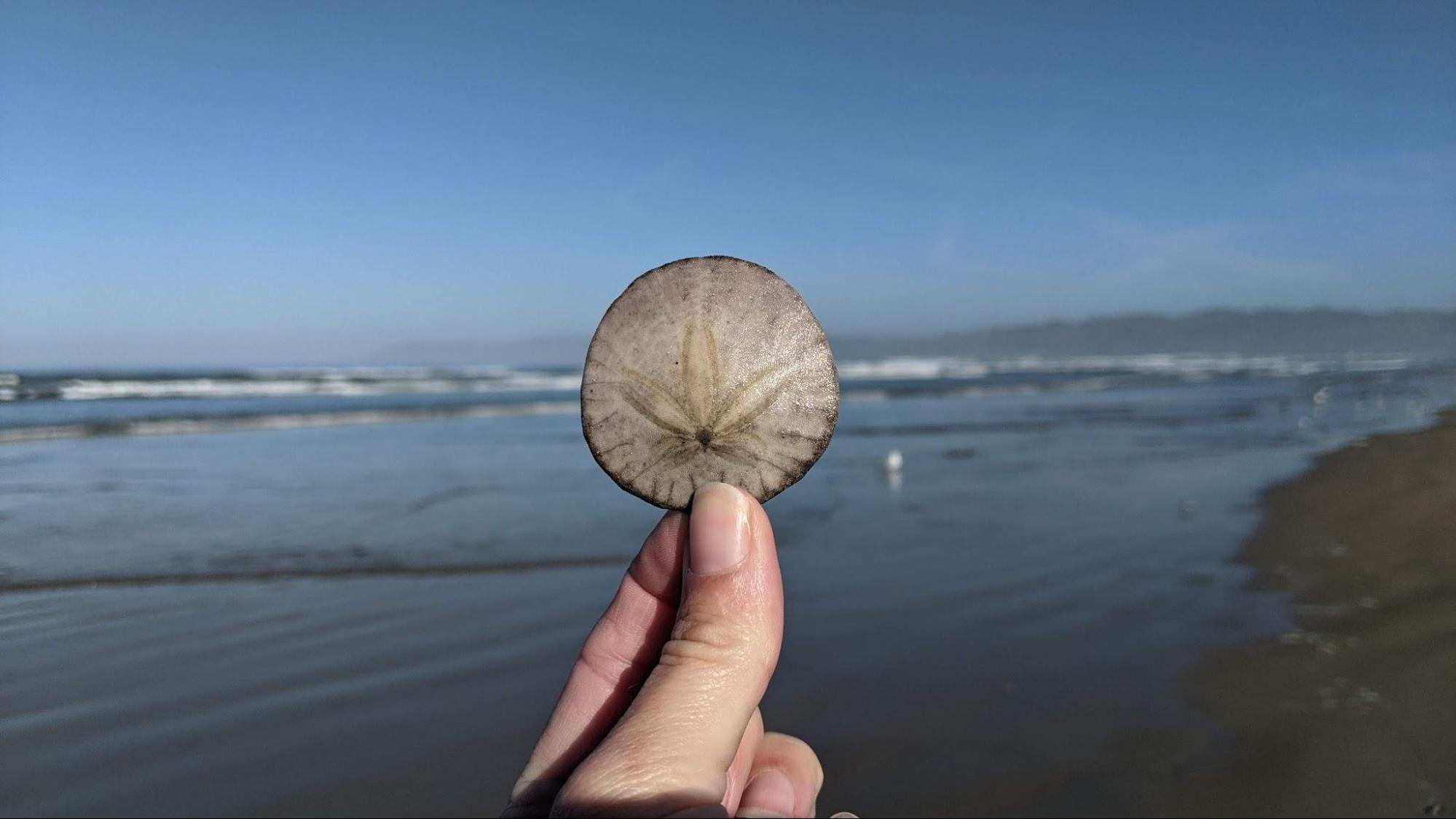 Reasons to Hate Camping on the Beach
The wind:

The salty sea breeze is great until it becomes a gusty blustery mess. This happened while we were camping at Oceano Dunes, and it was pretty much impossible to sit outside because sand was blowing everywhere. We tried a wind blocking solution, but it could use some improvements. We could tell who were the experienced beach campers out there based on their wind protection.
As it turns out, we got lucky with the position of our trailer on the beach. We copied what others were doing and positioned our door facing the dunes instead of the water. That way, we could still come in and out of the trailer in high winds without risking blowing the door away and getting blasted with sand. It also positioned our large dinette window toward the ocean so we could still admire the view even from inside.

The sand:

It gets into every nook and cranny of your camper. We came prepared with an outdoor broom to sweep off our shoes and feet before stepping into the trailer. This limited the amount of sand that got tracked in, but in no way eliminated it. Be prepared to do a deep clean after leaving.

The sounds:

The Ocean Dunes beach camping exists because of the off roading park in the dunes. So, this means that there may be folks driving past your site on ATV's. During the week when we were there the noise level wasn't too bad, but we had been told by others that on weekends it can get pretty noisy.

Tides:

If you aren't careful when picking your camping site on the beach you may end up in the water when high tide comes around. We spoke to a few other campers before unhitching to hear from them how far up the beach the tides were coming. There was also tide information at the entrance booth when we arrived.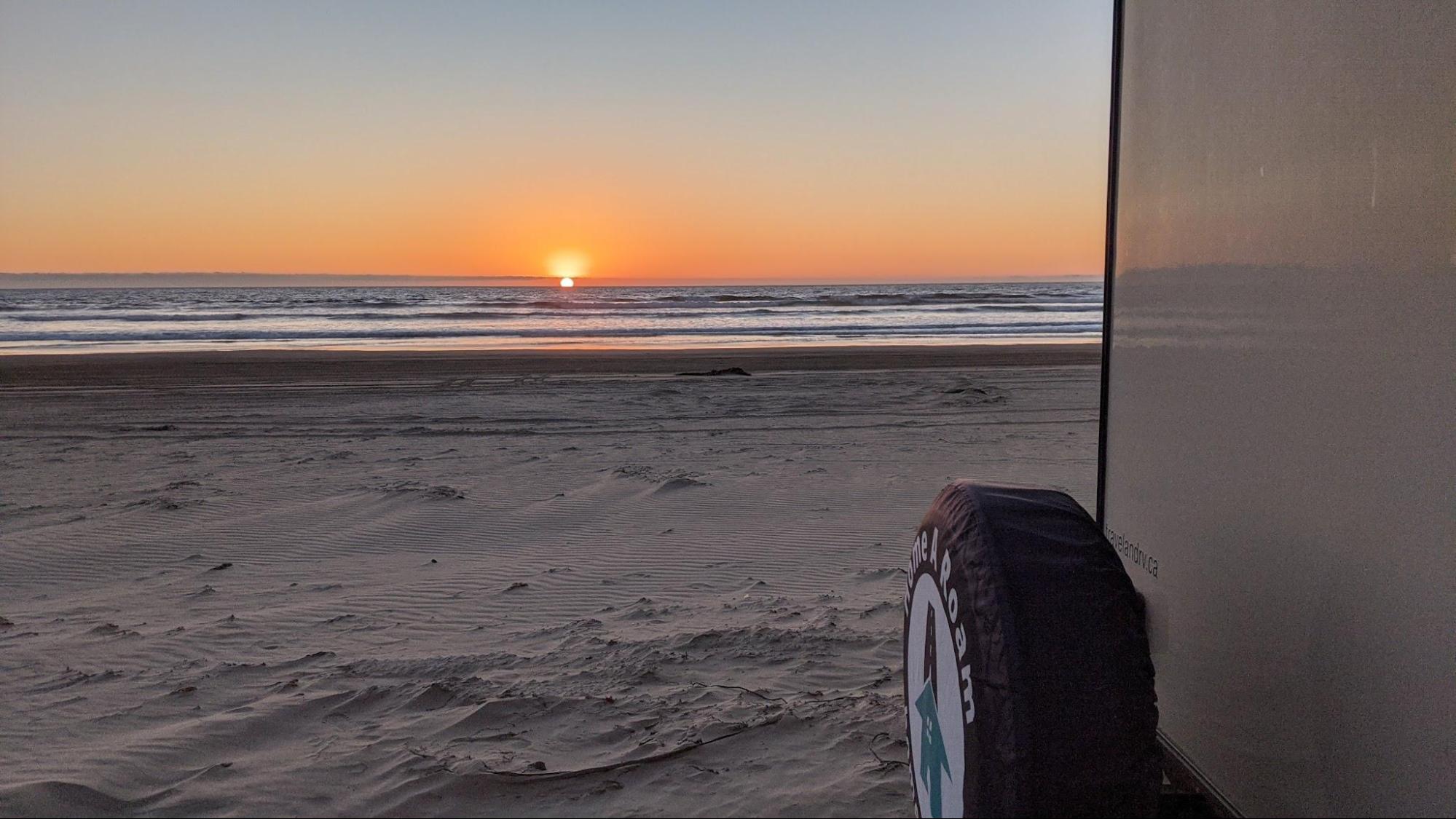 Between the two of us, Jay has already decided that he loves beach camping and can't wait to do it again. I, on the other hand, am still undecided. I may need to try it again, with better wind protection in hand, to really decide.
Until next time, keep on living the life you've imagined!
Mel, Jay & Benny