Visiting Everett, WA and the Funko Headquarters
#travel #everett #wastate
2021-12-23
2021-12-23
#travel #everett #wastate
https://img.youtube.com/vi/cd6pUwvI_c0/mqdefault.jpg
https://img.youtube.com/vi/cd6pUwvI_c0/maxresdefault.jpg
1280
720
We went exploring the town of Everett Washington and the surrounding area for a day. We found there is a great mix of activities for all interests and age groups.
Visiting Everett, WA and the Funko
Headquarters
We recently enjoyed a day of exploring Everett, WA where we stayed for a few days as part of our holiday season kickoff. This short five day getaway was our opportunity to test what border crossings are like with our RV and a chance to do a bit of shopping to load up on some of our favorite things that we can't get in Canada, like instant Mexican hot chocolate.
Our boondockers welcome host was amazing and gave us a ton of insider tips for where to go and what to see. We also discovered a couple of things on our own, too. I think our favorite stops were the Mukilteo lighthouse and the Funko headquarters.
The Mukilteo lighthouse is a beautiful red and white lighthouse on the shore of the Puget Sound. Although it was closed to visitors when we were there (the season ends in September), we were still able to walk the trail around the park and watch the wildlife. We spotted a seal in the ocean and enjoyed reading the interpretive signs describing the wildlife at the different depth levels in the Sound.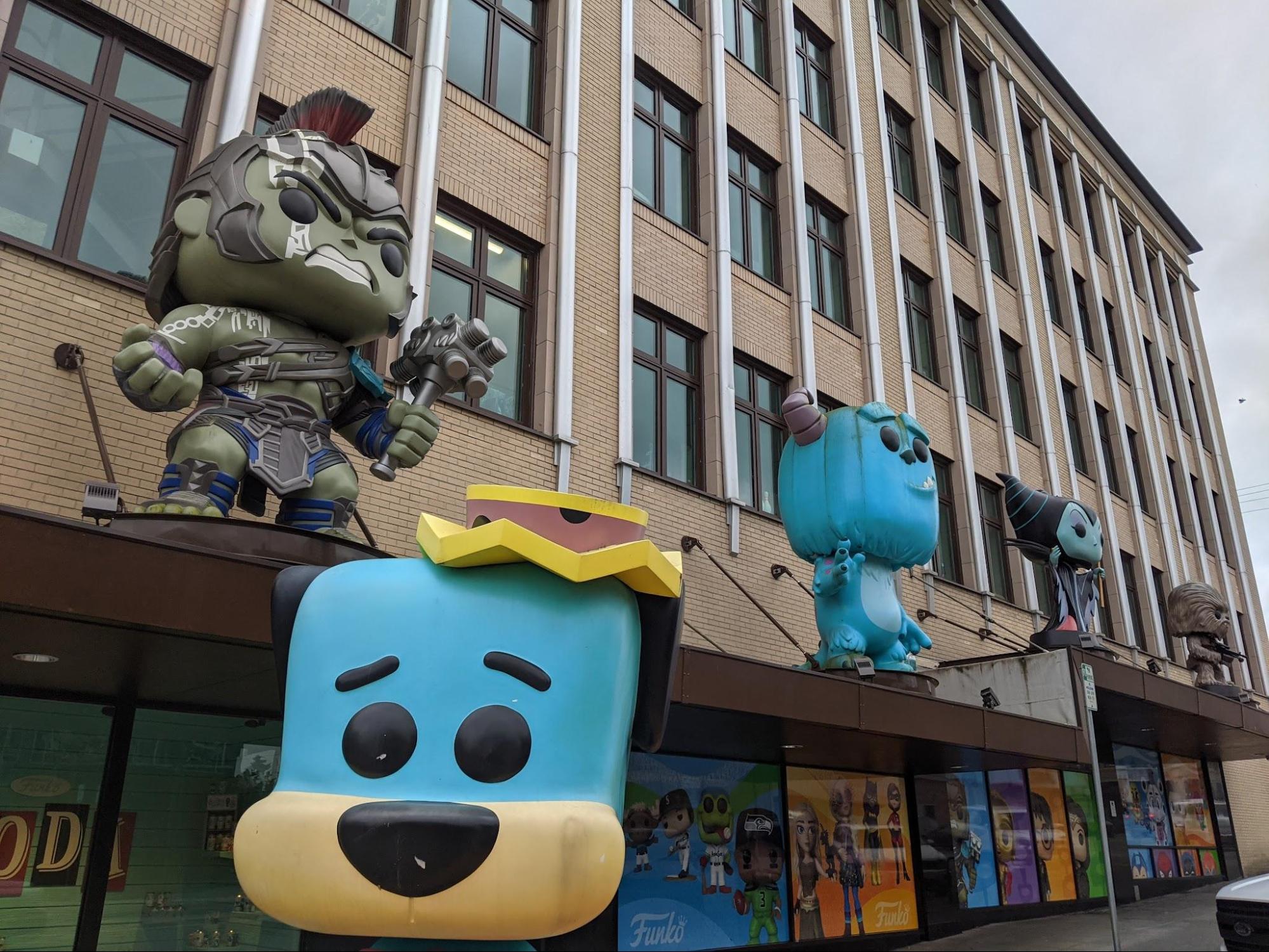 The Funko headquarters in downtown Everett was such a delightful surprise. Not knowing much about these toys, we weren't sure what to expect. When we got there and saw massive statues of some of their most popular figures outside we had instant smiles on our faces. You can't help but want to go inside to see what other surprises they have. The huge displays indoors are so impressive and each room was themed to the toys in it.
We went to Everett with the intention of doing a lot of shopping, and what we found was so much more. It's a great city to visit and we will definitely be making it a regular stop when we are in the area.

Until next time, keep on living the life you've imagined!
Mel, Jay & Benny