What To Do With One Day in Jasper?
#rvlife #travel #jasper
2021-10-24
2021-10-24
#rvlife #travel #jasper
https://img.youtube.com/vi/rbw8dzuus6A/mqdefault.jpg
https://img.youtube.com/vi/rbw8dzuus6A/maxresdefault.jpg
1280
720
We visit Jasper National Park in Alberta, Canada for one day of fun and adventure. The park is well-known for its wildlife, mountains, and glaciers. We were definitely not disappointed.
What To Do With One Day in
Jasper?
Our trip to Jasper National Park in Alberta, Canada was short and sweet, but we packed a lot into one day of exploring. On this day we managed to see the town, climb a mountain, and find four different species of wildlife!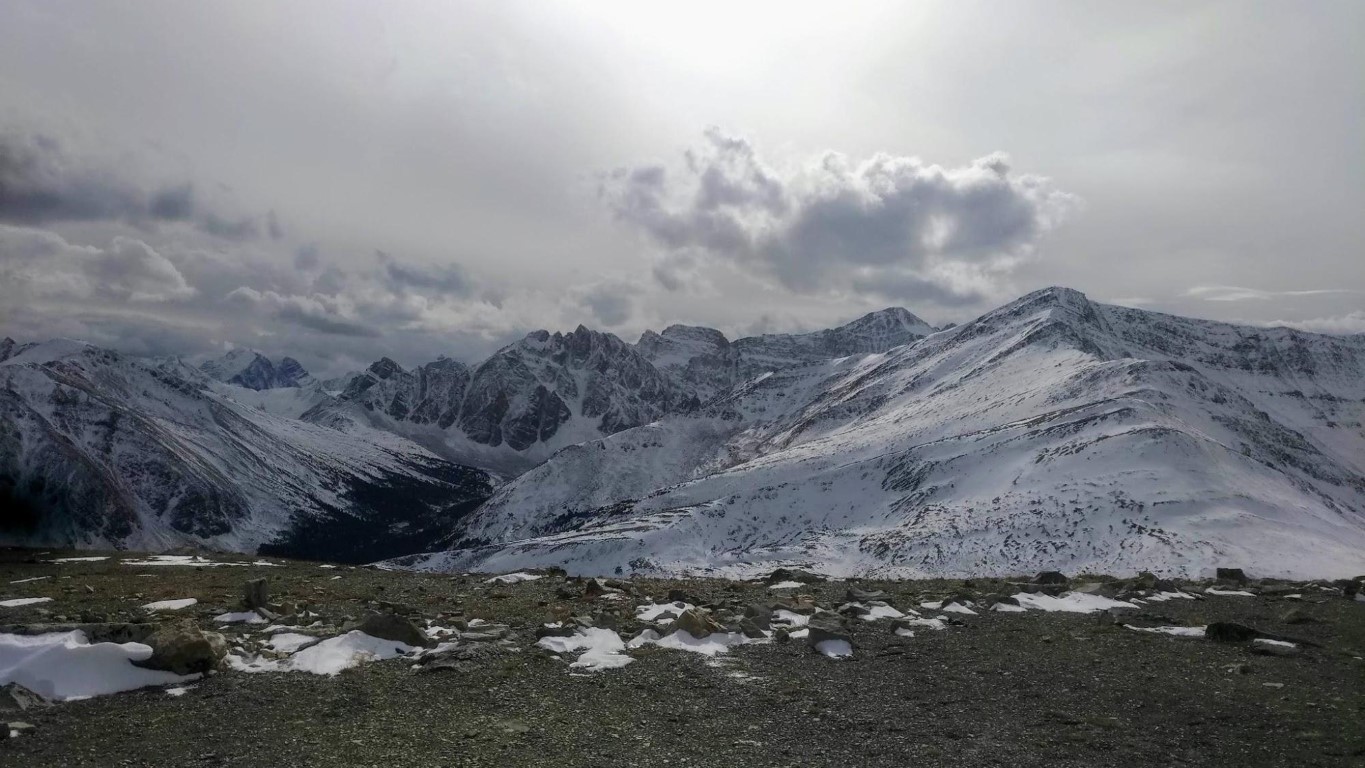 Let's start with our mountain climb. This was an activity that we weren't too sure what to expect but were so glad we did. We rode the Jasper SkyTram (about $50/person) to the trailhead for Whistler's Peak. Although one could go as far as the SkyTram goes and enjoy beautiful views from there, a one-hour hike will result in a 360° view of the surrounding mountains. It was absolutely incredible and well worth the effort to get there.
Getting the most out of a visit is important to us and so we want to share our tips for a fall visit to the Jasper SkyTram:
Dress in layers. It was comfortable at the base, but very windy and cold at the top when we were there.

Bring microspikes and consider hiking poles. The snow was almost to the bottom of the trail when we visited in early October and with all the visitors the trail was packed down and a bit slippery.

Try to plan your visit on a clear day. The whole reason for going up there is to see the mountains and you won't be able to do that if it's really cloudy.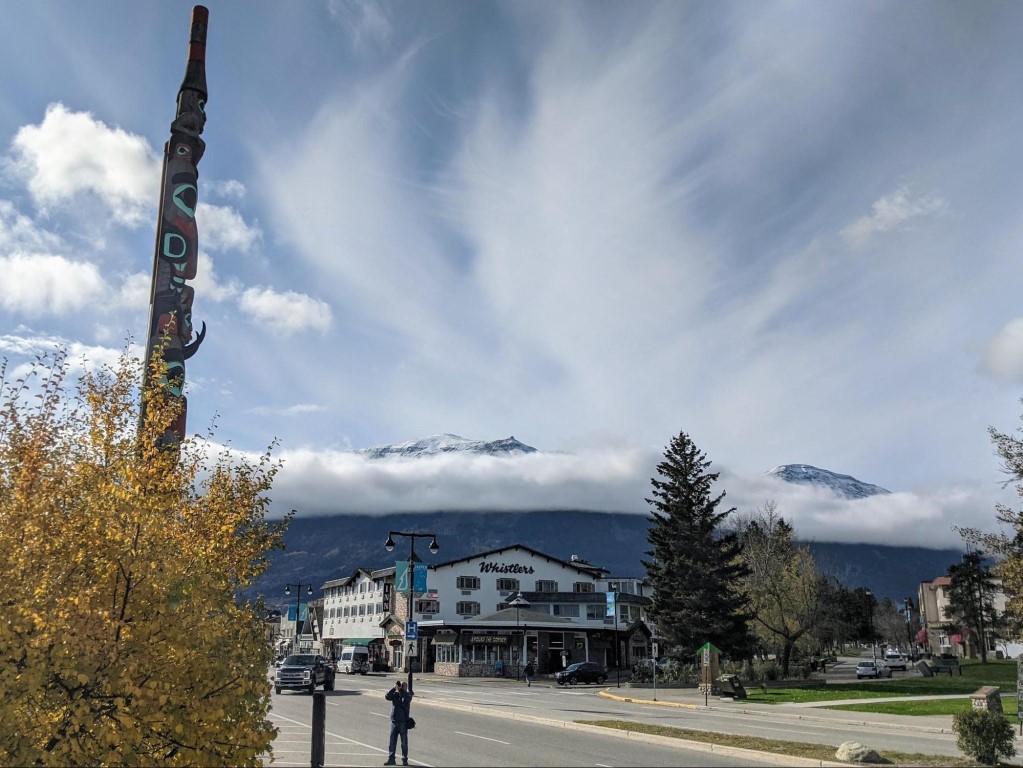 Our visit into town consisted of a stop at the bakery and a short walk around. We would have liked to have spent more time exploring, but time was limited. We were still able to enjoy some sights before continuing on to Maligne Lake Rd in search of wildlife.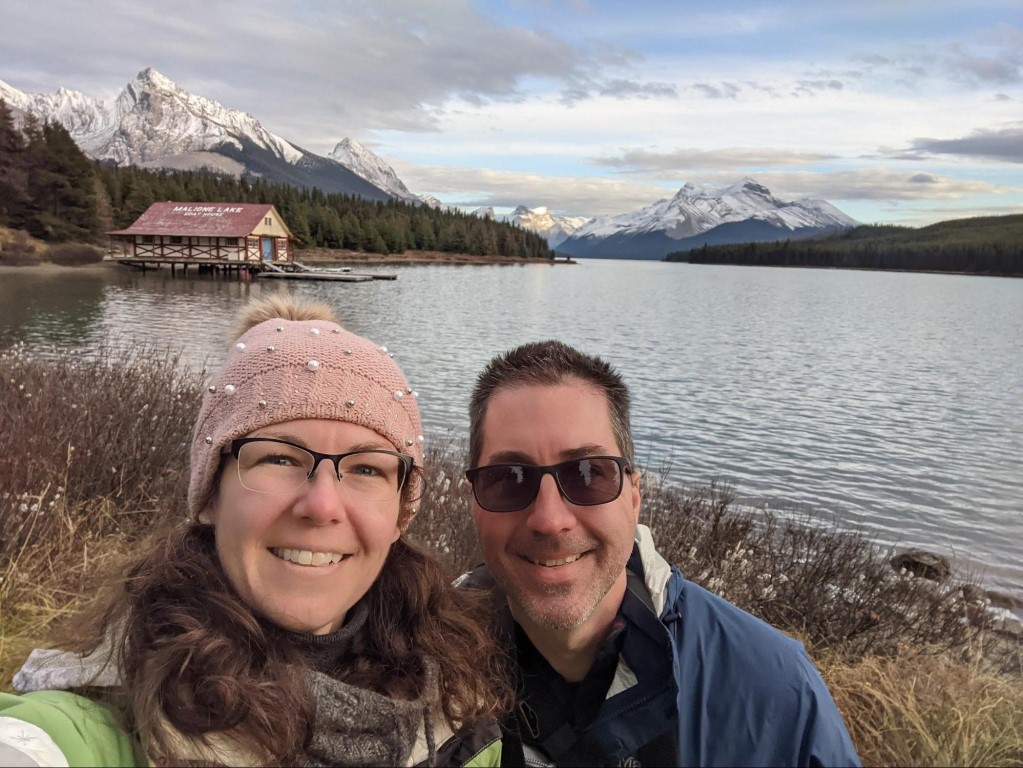 The drive down Maligne Lake Rd was beautiful and the lake at the end is nothing short of stunning. Going near the end of the day allowed us to see wildlife that was coming out for the evening to eat. We saw a moose and her yearling calf, a northern hawk owl, a fox, and the most beautiful bull elk who decided to cross the road within inches of our vehicle! The experience was amazing. We've never seen so much wildlife in such a short time before.

Until next time, keep on living the life you've imagined!
Mel, Jay & Benny