Marble Canyon Provincial Park
#rvlife #travel #bcamping
2021-08-08
2021-08-08
#rvlife #travel #bcamping
https://img.youtube.com/vi/rHfY63oc7L0/mqdefault.jpg
https://img.youtube.com/vi/rHfY63oc7L0/maxresdefault.jpg
1280
720
We show off everything Marble Canyon Provincial Park in British Columbia (BC) has to offer. We review the campground, talk about the amenities available, and share our opinion on which sites are the best. Marble Canyon provincial park has rock climbing, camping, scuba diving, and a waterfall hike.
Not big-rig
friendly
This park has some really cool adventure activities, but before I get to that, I want to make it clear that this park is not big rig friendly. It is ideal for tenting, vans, and smaller campers. We had quite the time getting our 25 foot travel trailer into one of the few trailer-friendly spots, but we were glad that we made it work.
Despite being right on a highway, Marble Canyon provincial park is a really great stop for a couple of days. The waters of the lakes are pristine, turquoise, and calm - you can literally see the fish swimming around and we even spotted a busy little muskrat swimming through the reeds in one area.
We really appreciated the printed campground map at the info hut by the entrance because some of the tenting pads can't be seen from the road making the first few sites look like a parking lot. As for amenities, it's a pretty basic park. Outhouses, trash cans, and picnic tables- just the basics. When there isn't a fire ban, you can also buy firewood from the camp host to use in your fire pit.
Adventure activities
Back to those adventure activities I was mentioning. This park is so great because there is scuba diving, rock climbing, a waterfall hike, and camping all in one spot! We got to do the waterfall hike, and found the access points for scuba diving and rock climbing. The cliffs for rock climbing look amazing. We didn't see anyone climbing when we were there this time, but would love to come back and find someone to give us a climbing lesson.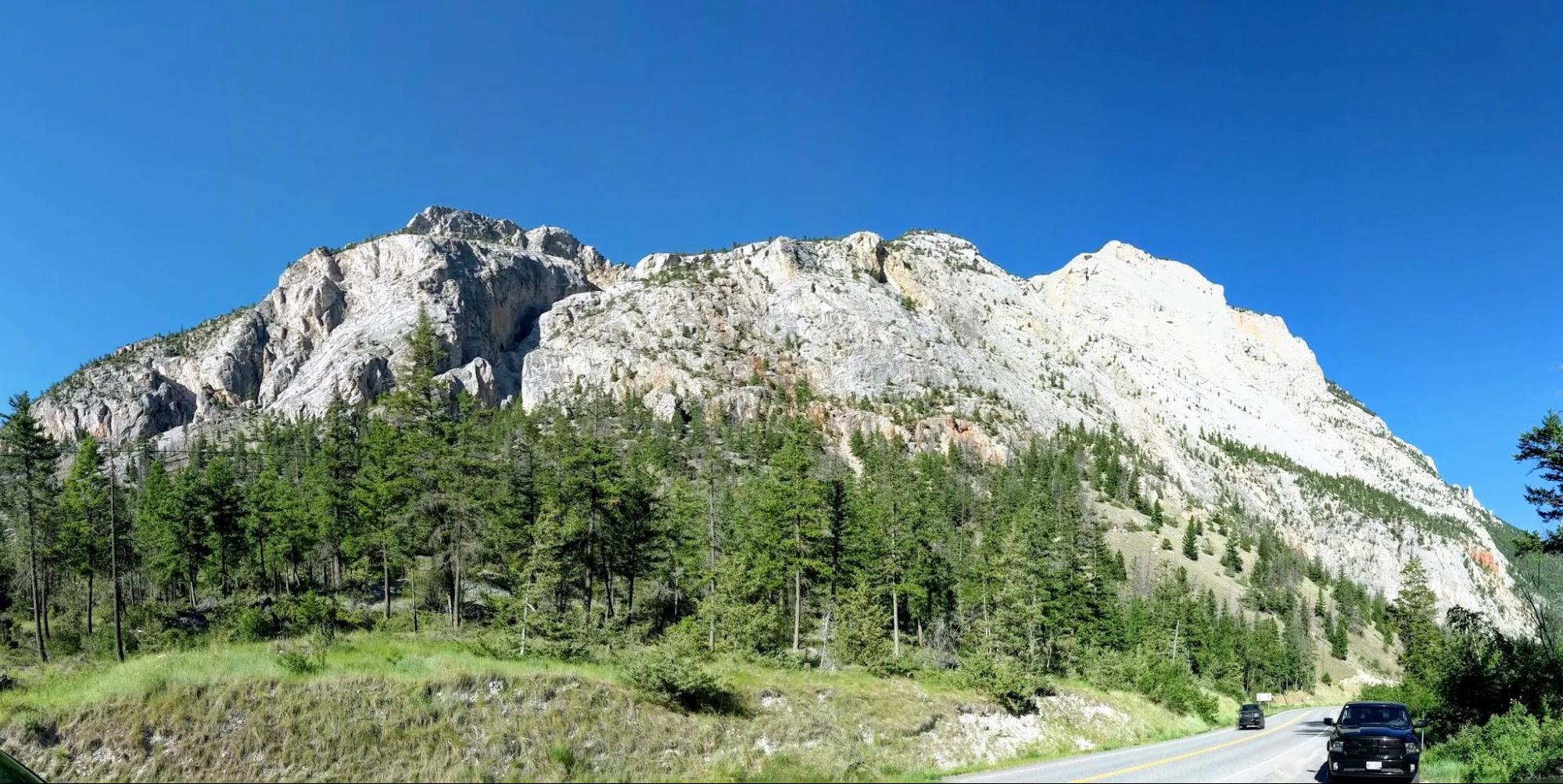 Sadly we were also unprepared and did not have our gear to go check out the microbiolites (aka fresh water corals) in the lake. In case you don't know, fresh water corals are pretty rare. In fact, these ones are being studied in a joint project between the University of British Columbia (UBC) and NASA.
After talking with the camp hosts, we learned that summer weekends are very busy with rock climbers and they recommended weekdays as the best chance for getting a site. All of the 30 sites are first come, first serve. We will definitely be planning a return trip here and next time we'll bring our snorkel gear.

Until next time, keep on living the life you've imagined!
Mel, Jay & Benny