Monck Provincial Park
#rvlife #travel #bccamping
2021-07-04
2021-07-04
#rvlife #travel #bccamping
https://img.youtube.com/vi/rlM5_yvO0Ag/mqdefault.jpg
https://img.youtube.com/vi/rlM5_yvO0Ag/maxresdefault.jpg
1280
720
In this video about Monk Provincial Park near Merritt, BC we will show you the campground, offer tips for the best sites, and share some of the amenities and attractions at this park - including a family of yellow-bellied marmots.
Camp with marmots
When Jay told me that he found a campground on our road trip route that is famous for its marmot residents I knew we had to make that one of our stops. I LOVE wildlife watching and could literally sit for hours observing the behaviors of different species. Can you relate?
After getting set up at our campsite, we wandered over to the day use area and beach at Monk Park to have a look around. Then we saw them. They didn't appear to be moving, so we weren't actually sure if they were real (at least from a distance), but one moved and we grabbed the cameras! It's almost like they knew they were the stars of this campground and some even seemed to be posing for the camera.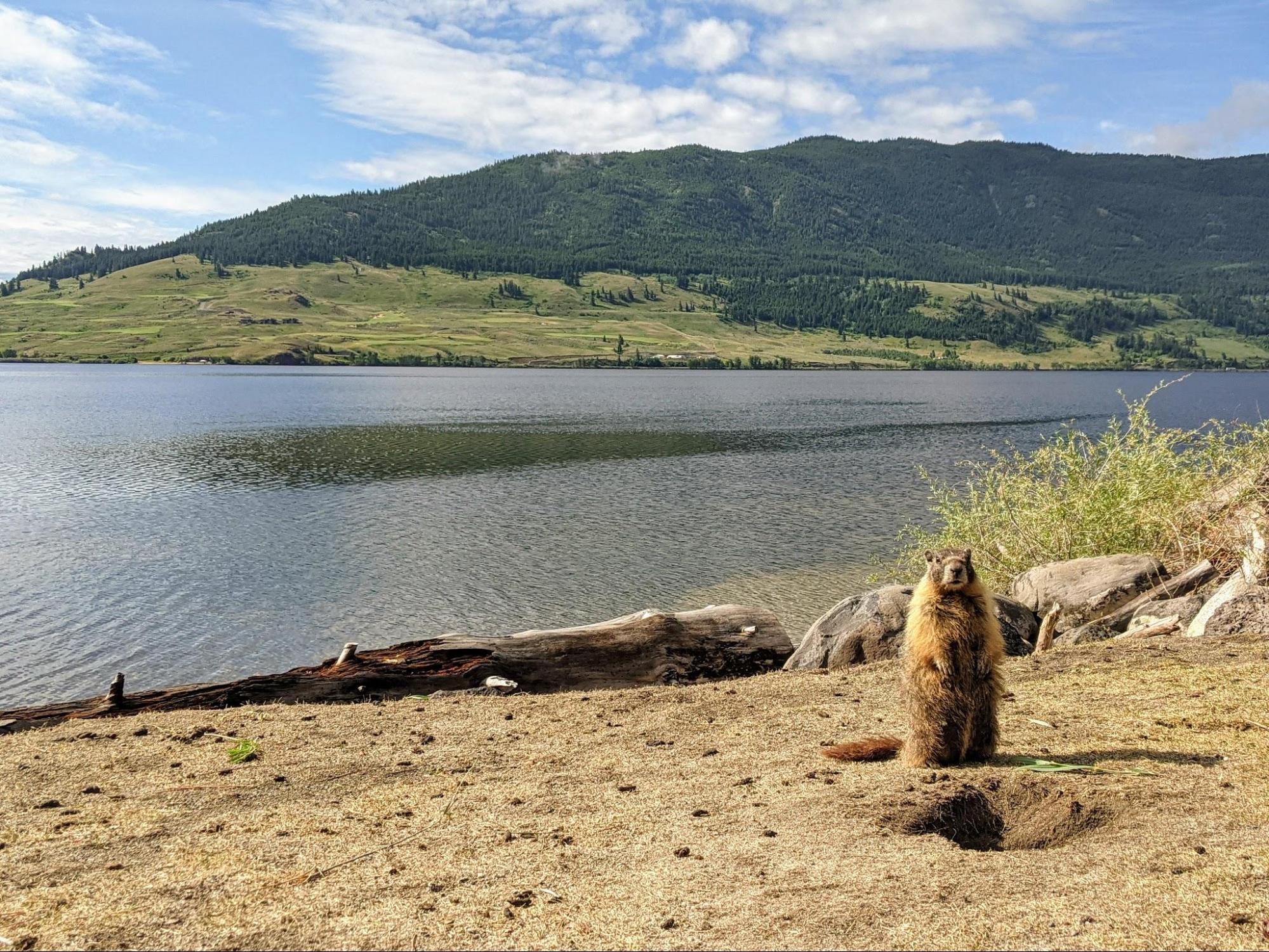 Monk Provincial Park Review
We really enjoyed our stay at Monk provincial park. The staff were super friendly, the facilities were clean, and the sites were spacious and comfortable. The beautiful ponderosa pine forest that covers the grounds and surrounding area makes for a beautiful backdrop along the lake (Nicola lake) it sits next to.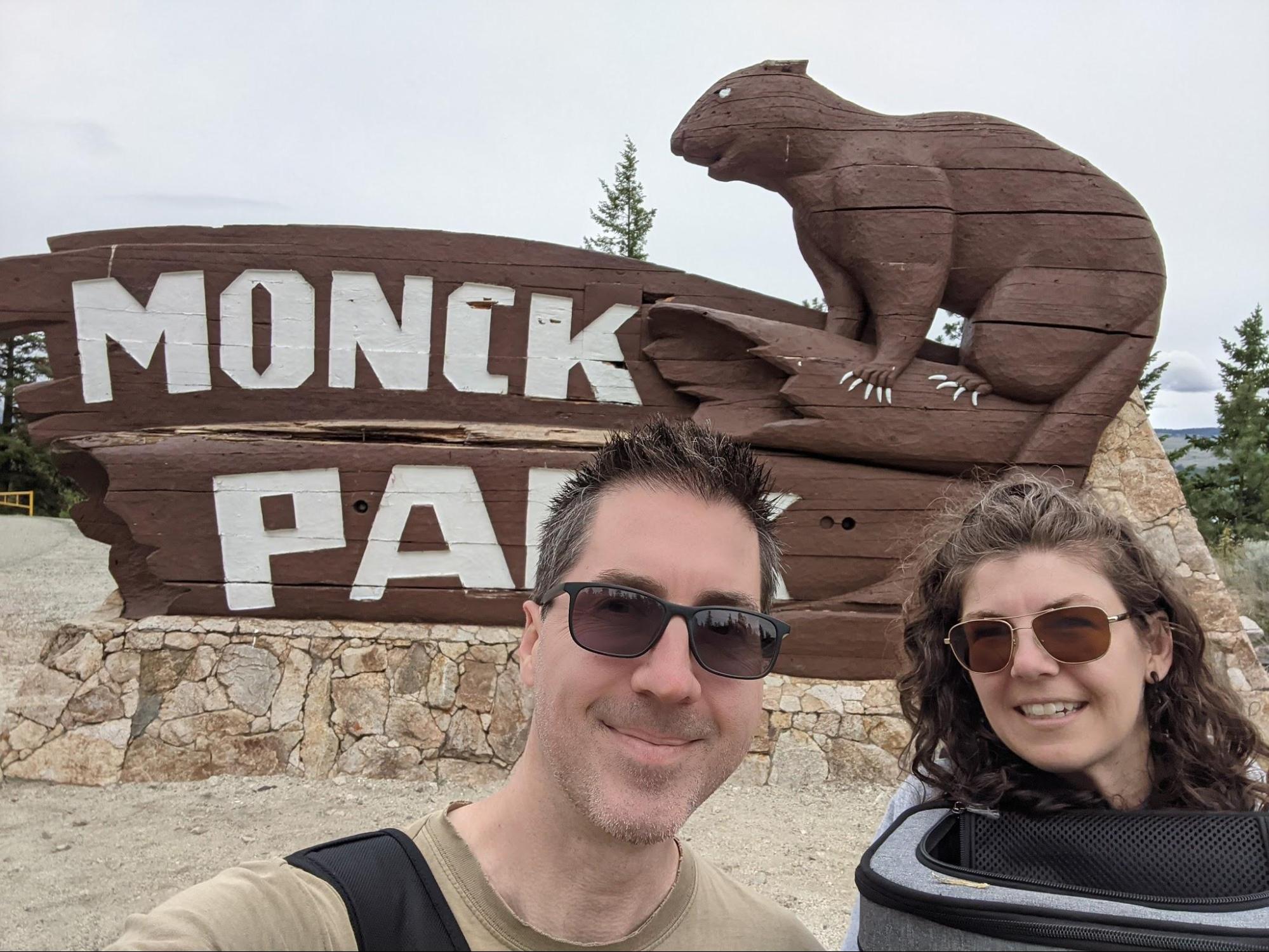 In our video we go into details about our top picks for site numbers, including what we think is the best tent site, best RV sites, best group site, and most private sites. The majority of the sites along the lake side are the most popular and typically require reservations in order to get one. We managed to luck out and got one of the last sites along the water on a first come, first serve basis, although this is pretty rare we were told. All, but one, of the 132 sites in this park are reservable making it a must-have in the busy summer months.

Of course the marmots are the stars of the show at this park, but there is also a hiking trail, playgrounds, and the beach to find entertainment. It's a family friendly park and a great place to kick back and relax for a few days.
Until next time, keep on living the life you've imagined!
Mel, Jay & Benny