Visiting the Othello Tunnels
#rvlife #travel #hopebc
2021-06-20
2021-06-20
#rvlife #travel #hopebc
https://img.youtube.com/vi/C2flae8PKTw/mqdefault.jpg
https://img.youtube.com/vi/C2flae8PKTw/maxresdefault.jpg
1280
720
We share how to get to the Othello Tunnels, when to go to the Othello Tunnels, what to expect on your visit to the Othello Tunnels, and history about the Othello Tunnels.
When we moved our home base to Hope, so many people told us that we needed to visit the Othello Tunnels. It turns out that they are one of Hope's most popular attractions. Unfortunately, however, they were closed for over a year! First due to the pandemic, and then due to winter safety concerns, the Othello Tunnels were one of those things that just had to be put on our bucket list and put aside… like so many things in the last year. But now the Othello Tunnels are open again and we finally got to visit! They did not disappoint.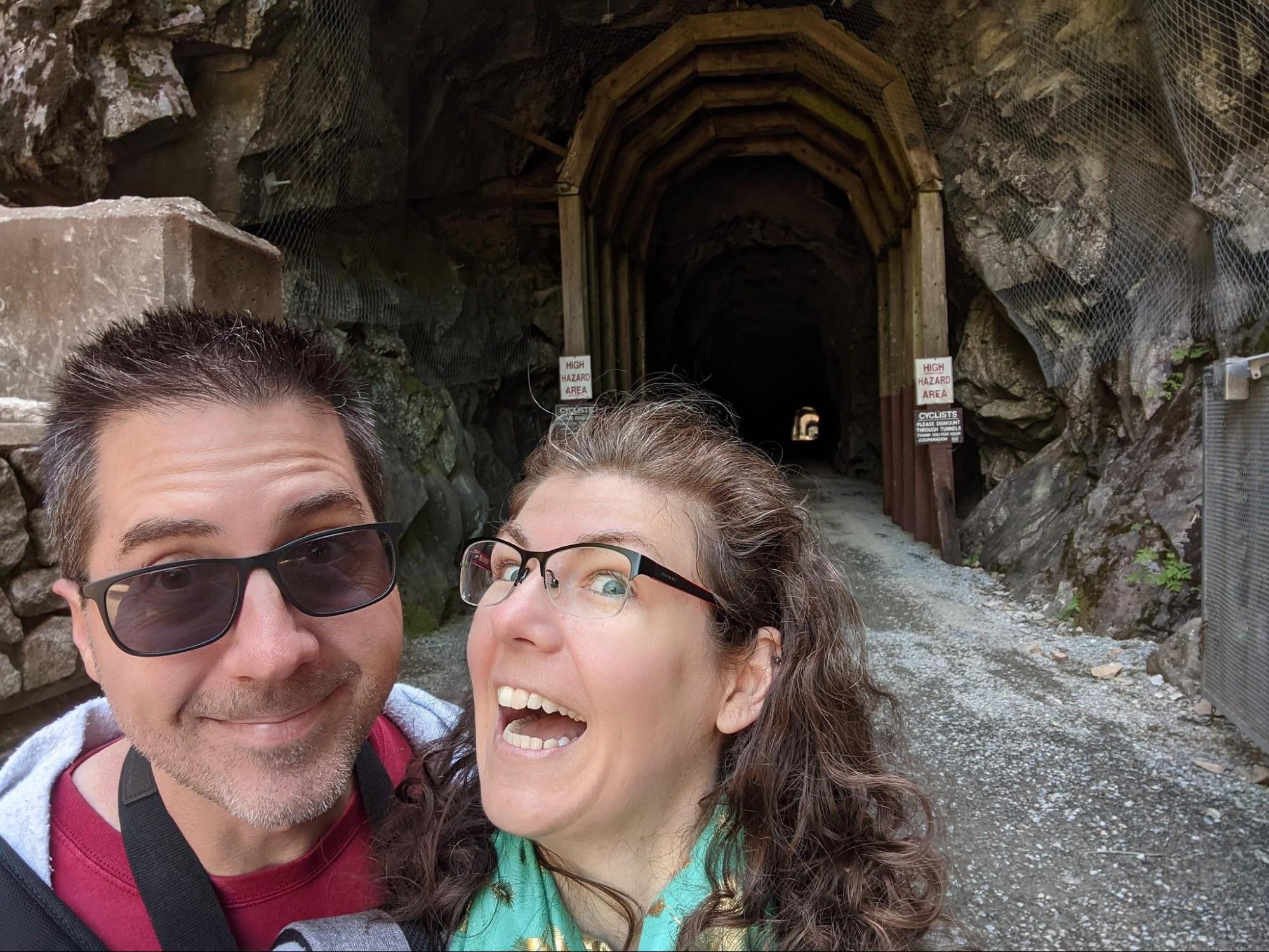 What to expect when visiting the Othello Tunnels
The Othello Tunnels are located in the Coquihalla Canyon provincial park just outside of Hope, BC. The parking lot is pretty big and they have spaces for buses and RV's, too!
Right next to the parking lot is the trailhead to the 5.4km Hope-Nicola Valley trail which loops around the provincial park and ends with the Othello Tunnels. If you're looking for a nice walk to stretch your legs before getting back on the road, then this might be a great option for you.
If, however, your visit needs to be a bit shorter, you can continue walking to the end of the parking lot, past the outhouses, to the 700 meter Tunnels trail that will take you straight to the tunnels. This trail also connects to the Hope-Nicola Valley trail if you decide that you would like a longer walk after all. Along the path to the tunnels we saw several benches, but no picnic tables.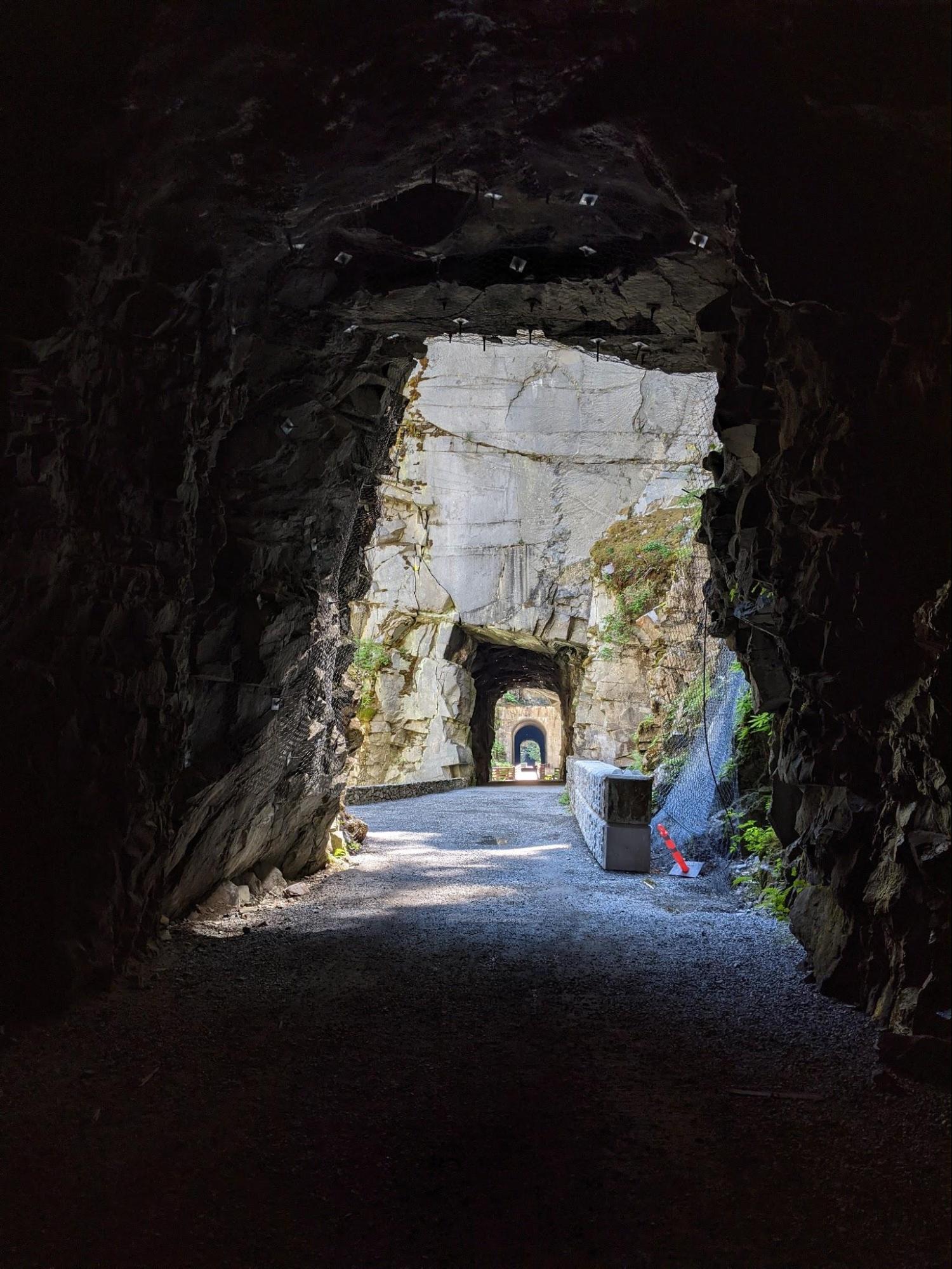 The river gets pretty narrow through the canyon and the current can be pretty strong. There are unofficial access points to the river, but it is not recommended to get into the water, no matter how shallow it is. We saw signs warning visitors that several people have been fatally swept away over the years. We don't want you to be a statistic. Stay out of the water, stay safe.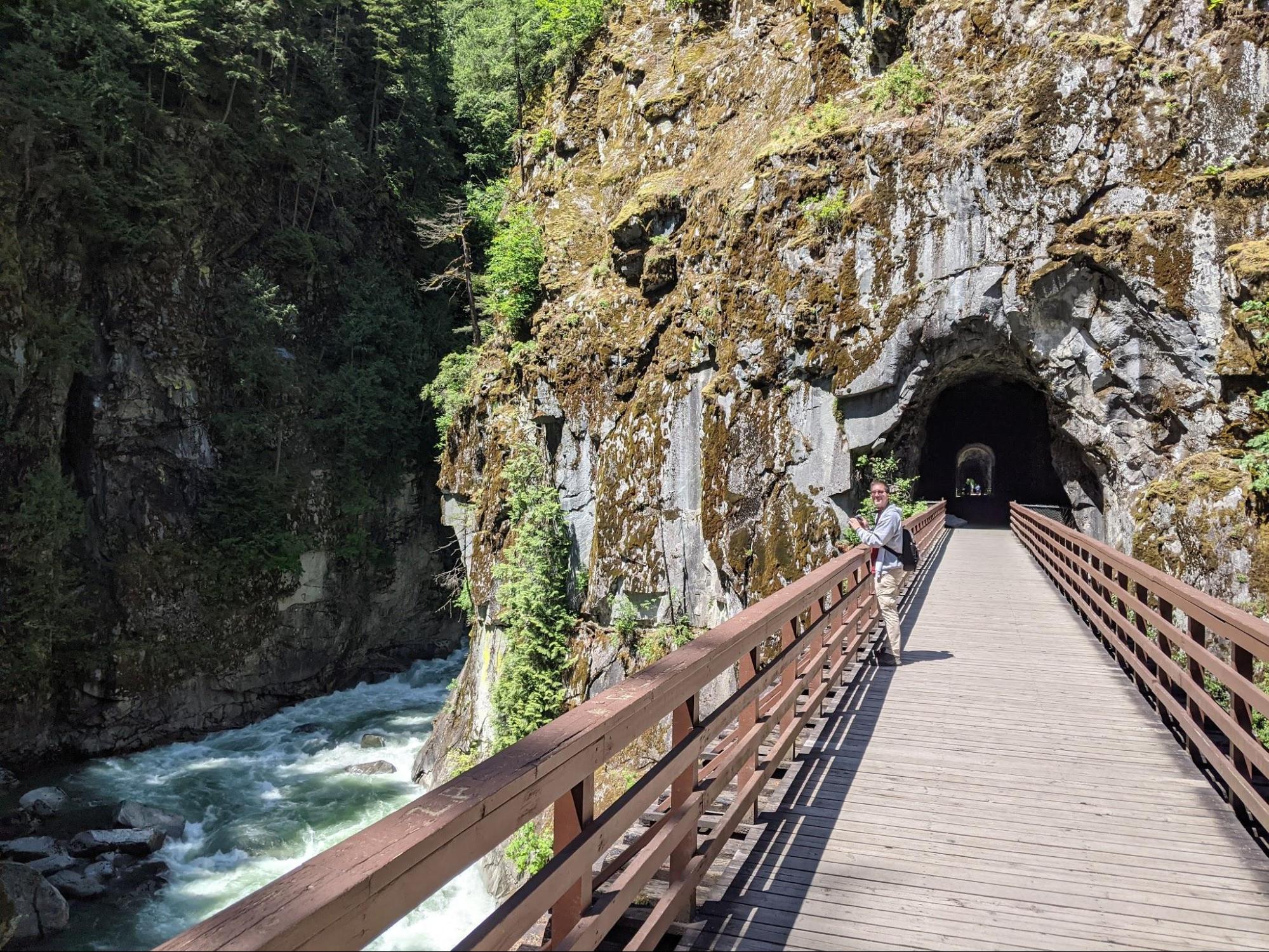 When we entered the first tunnel, we started to wonder if a flashlight might have been a good idea. It is the longer one of the series and because of that, also the darkest. The path was pretty flat, and eventually our eyes adjusted, but we would recommend bringing a flashlight if you have trouble seeing in the dark or have little ones.
We are so happy that we finally got to visit the Othello Tunnels. The views through the canyon there are so beautiful, and we would recommend making this a stop on your next BC road trip if you haven't seen them yet.

Until next time, keep on living the life you've imagined!
Mel, Jay & Benny