Canada's 2nd Largest Tulip Festival
#rvlife #travel #chilliwack #tulip #festival
2020-04-25
2020-04-25
#rvlife #travel #chilliwack #tulip #festival
https://img.youtube.com/vi/u8IC2IH_aGQ/mqdefault.jpg
https://img.youtube.com/vi/u8IC2IH_aGQ/maxresdefault.jpg
1280
720
This week we visited a working tulip farm and walked among the rows of millions of tulips and daffodils at the Chilliwack tulip festival - Tulips of the Valley
Canada's 2
nd
Largest Tulip
Festival
Chilliwack Tulip Festival
This week we visited a working tulip farm and walked among the rows of millions of tulips and daffodils at the Chilliwack tulip festival - Tulips of the Valley. This annual festival takes place every April and is Canada's second largest tulip festival, second only to the Tulip festival in Ottawa that is held every May. That's the beauty of being on the west coast - our weather here is more temperate and the flowers bloom, on average, about a month ahead of the rest of the country!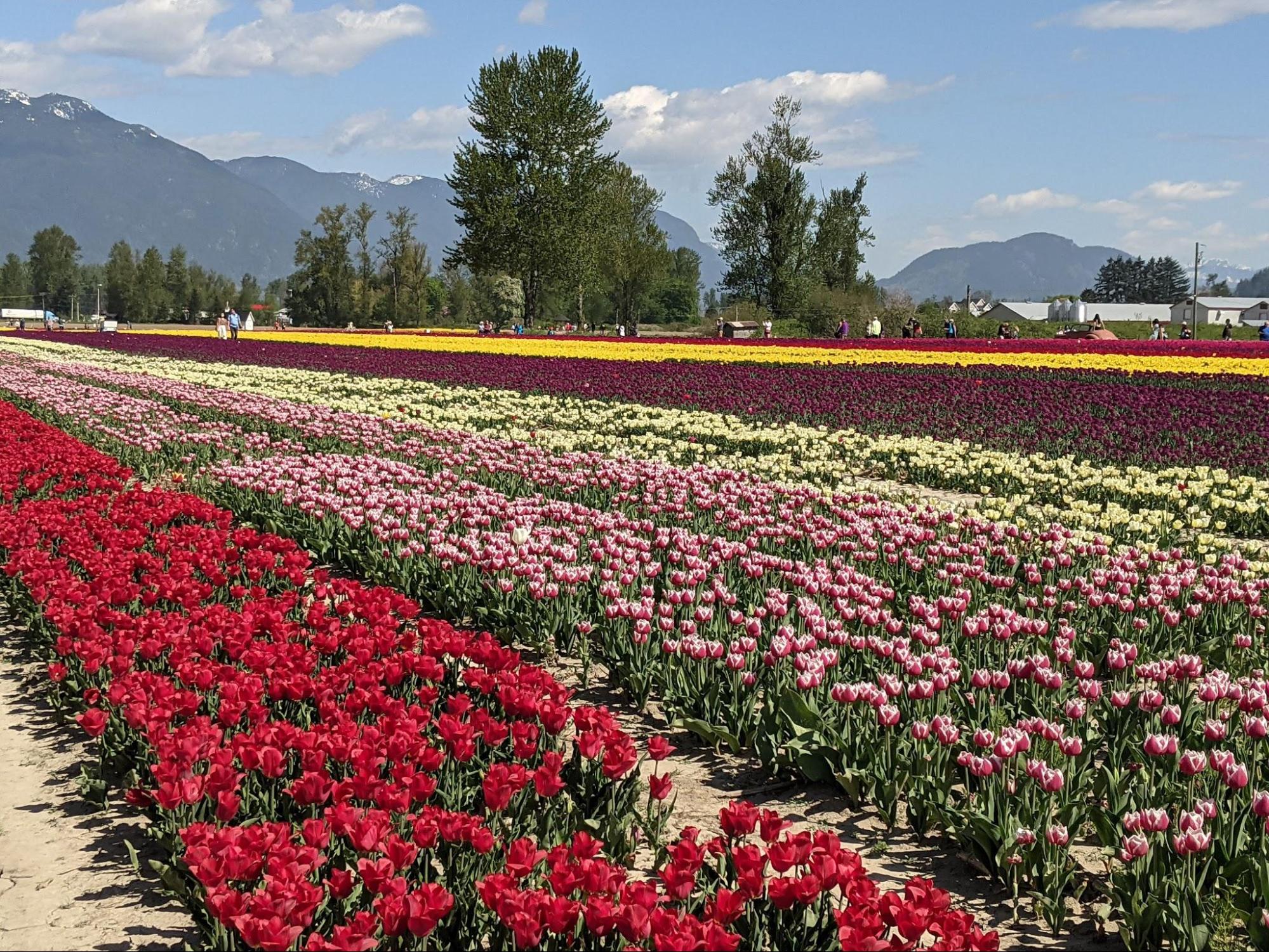 Chilliwack Tulip Festival Review
Overall, we felt that the organizers of this festival did a fantastic job. Upon arriving, there was a parking attendant there to wave us into a parking spot, and there was tons of free parking available. As it turned out, we got there at just the right time and got parked in an end spot right near the entrance!
This year, tickets were only sold online, which you could keep digitally on your device or print ahead of time for scanning at the front gate. The person at the entrance also gave us a map of the festival. Although, we didn't find the map overly useful because it was pretty basic. We could clearly see where the tulips, daffodils, and farm store were without it. The map would have been more useful if they had identified the different varieties of tulips and maybe even included a description of that type. This would have been great for educating the public and inspiring even more appreciation for these beautiful flowers. It would have helped me with planning our tulip garden for next year at our home base.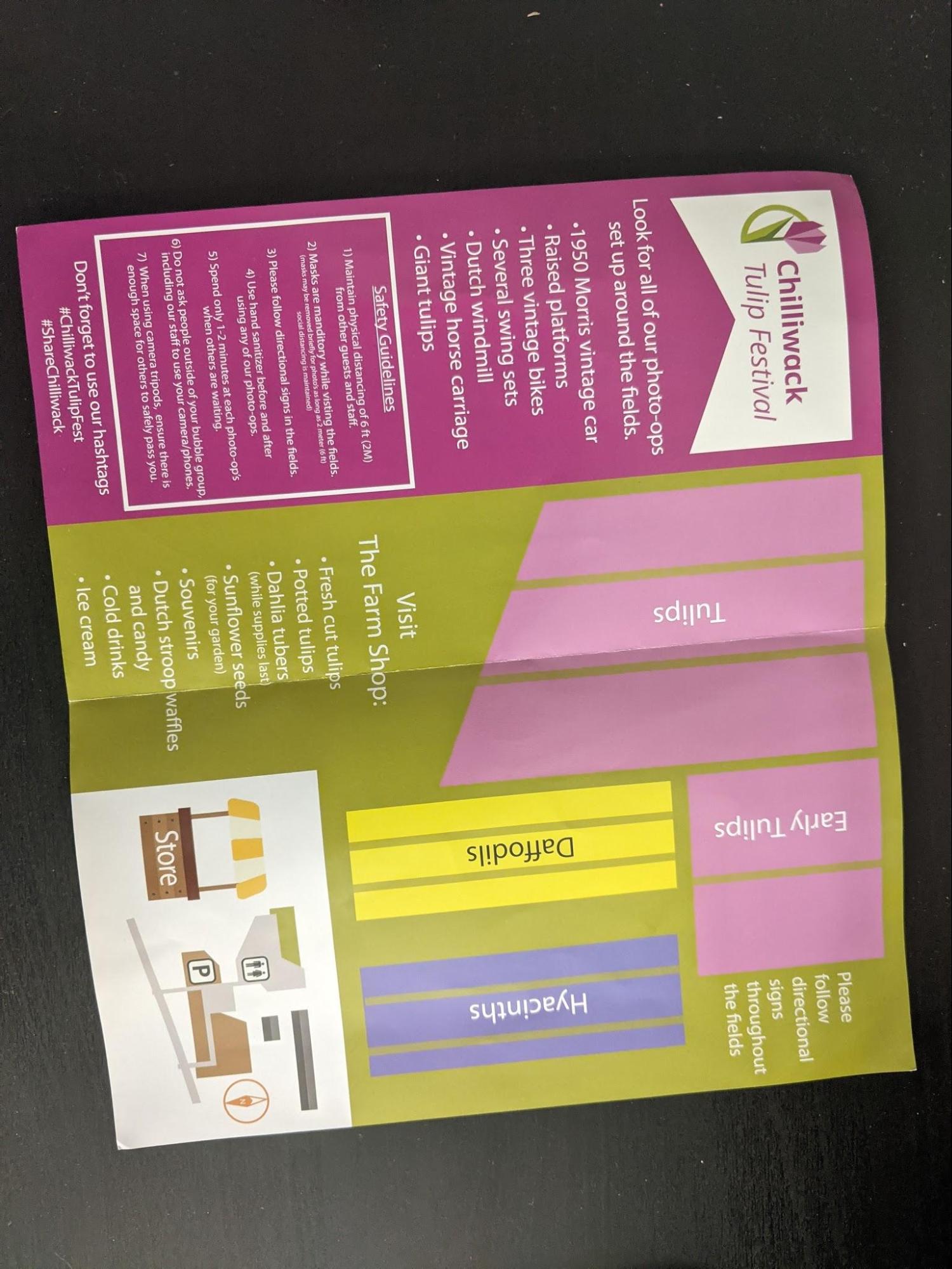 There isn't much to say about the flowers, except that they were gorgeous! The setting is absolutely stunning with other farms around and mountains in the distance. They couldn't have picked a more picturesque location for this festival if they tried! The blanket of colourful flowers truly made us feel like we were somewhere in Europe!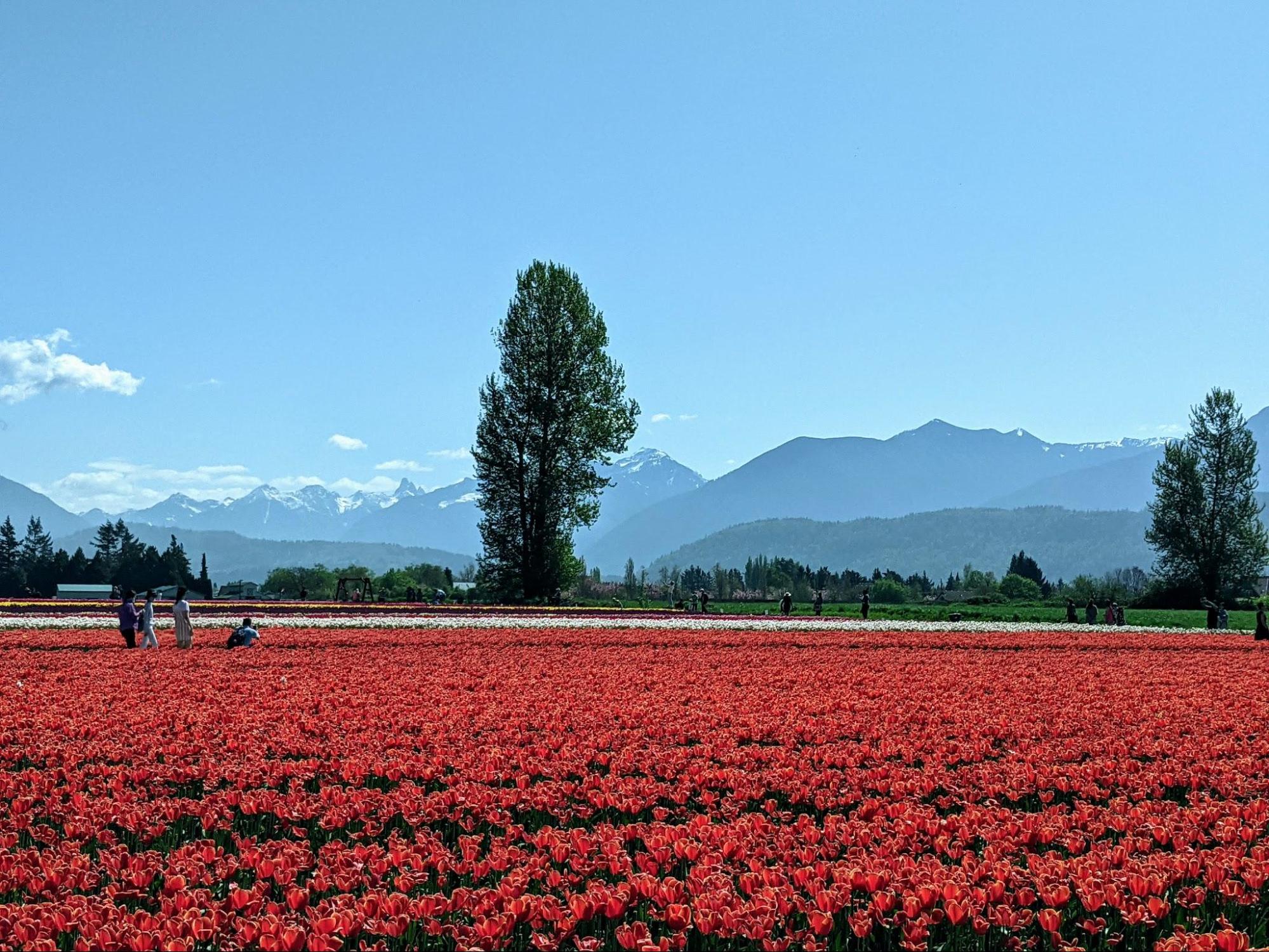 The Chilliwack tulip festival is definitely an Instagrammer's paradise. We saw a lot of fancy cameras, beautiful outfits, and big floppy sun hats walking about and posing. With such a beautiful setting, who could resist? We certainly couldn't!
The photo props scattered around the farm really make for some fun photo opportunities and, we felt, really encouraged visitors to explore all parts of the fields. They had country-style swing sets, vintage bicycles, an old horse carriage, and even a 1950s Morris vintage car just to name a few.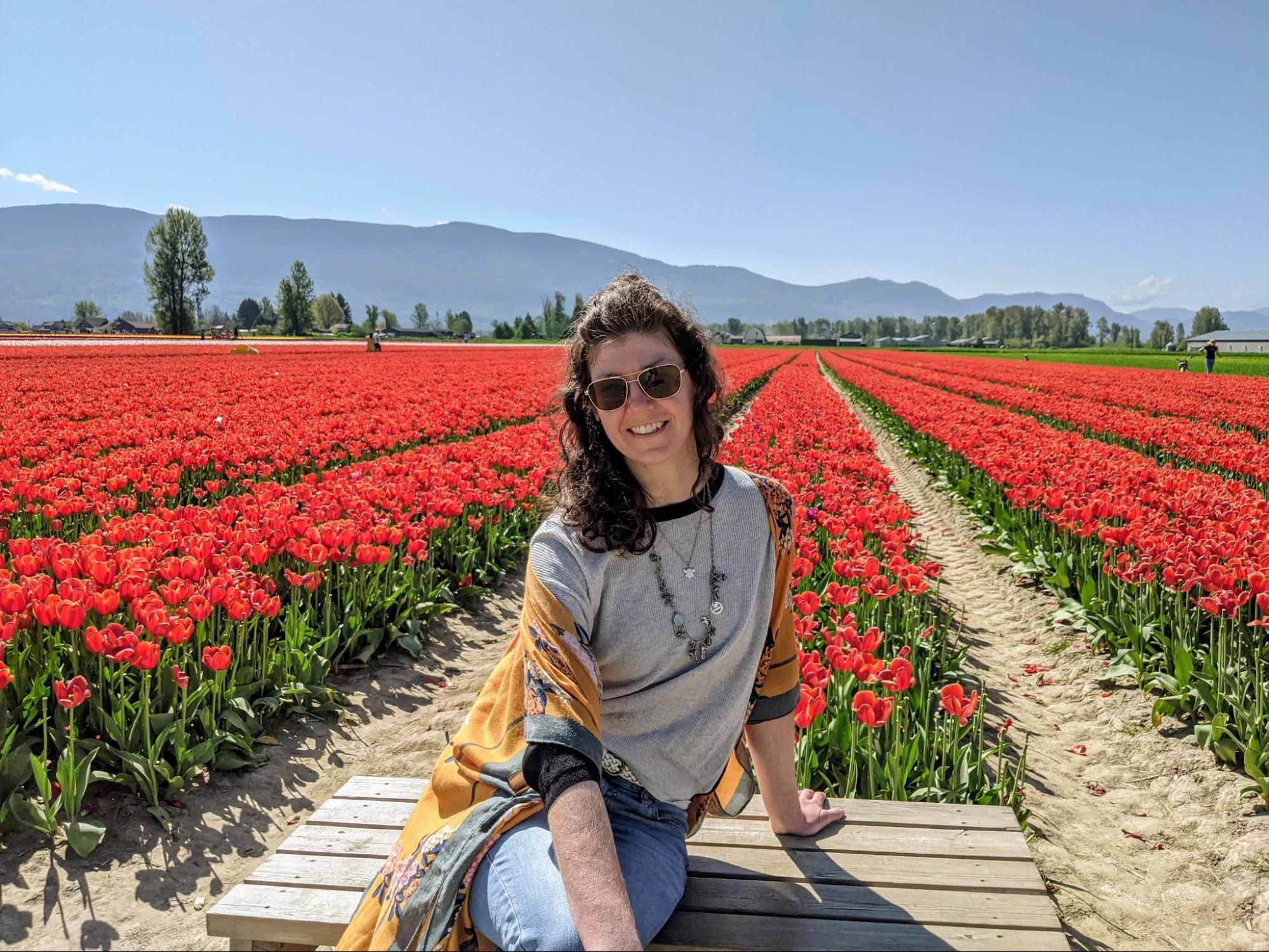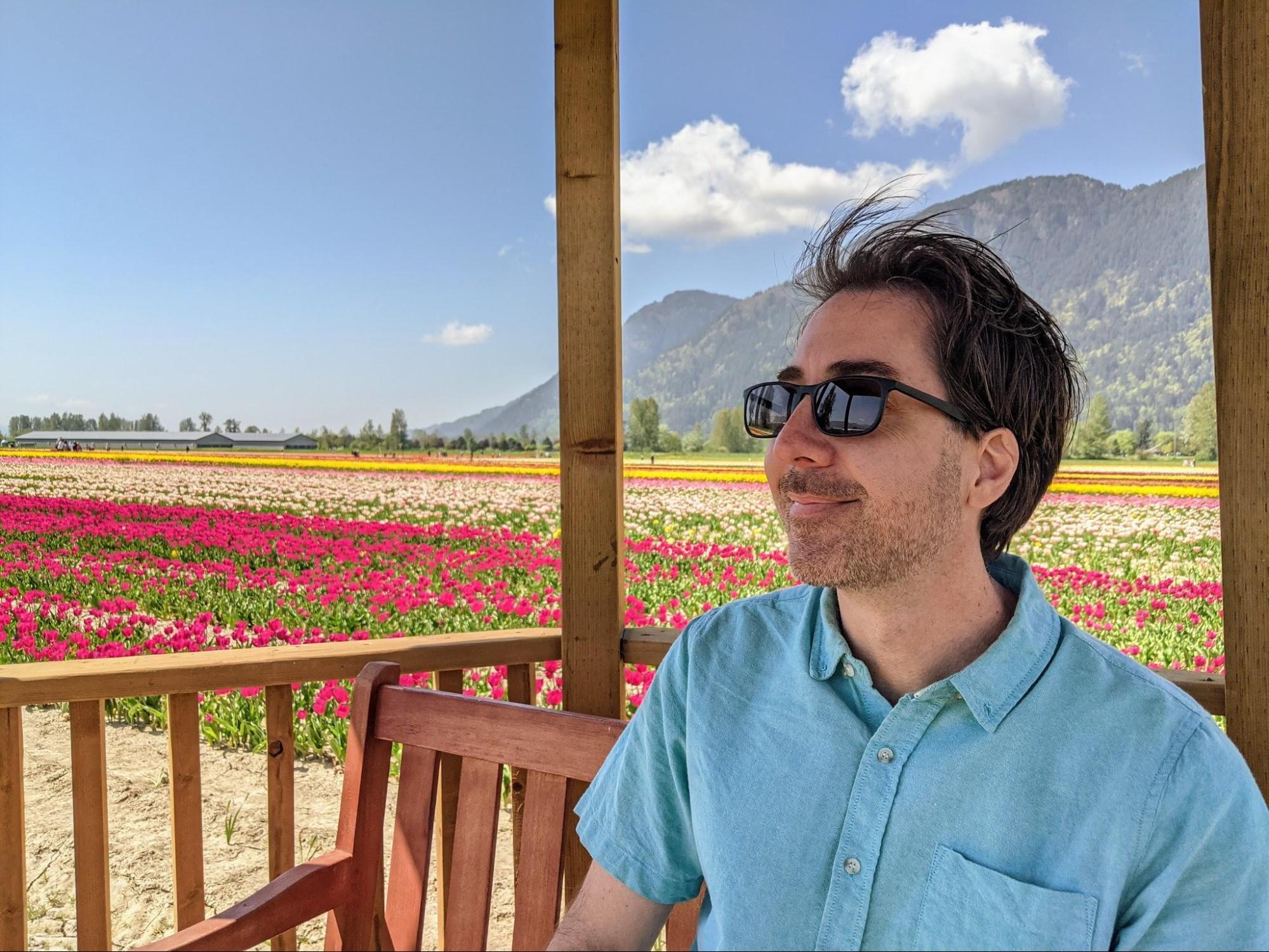 Having been to the Ottawa tulip festival many years ago, we can definitely see the opportunity for the Chilliwack tulip festival to develop into an even bigger event with music concerts, themed picnics, and gardening workshops. The sky is truly the limit, and we hope the festival will grow further in the post-pandemic years to come.
Coming in August
Once the tulips fade and continue on their growth cycle in preparation for next year, the farm will begin preparing for their August sunflower festival. It's a similar event, except they have acres of sunflower, dahlias, and gladiolas to enjoy. I (Mel) attended a couple of years ago and it was pretty impressive to walk among giant sunflowers taller than me! And they had so many varieties, too!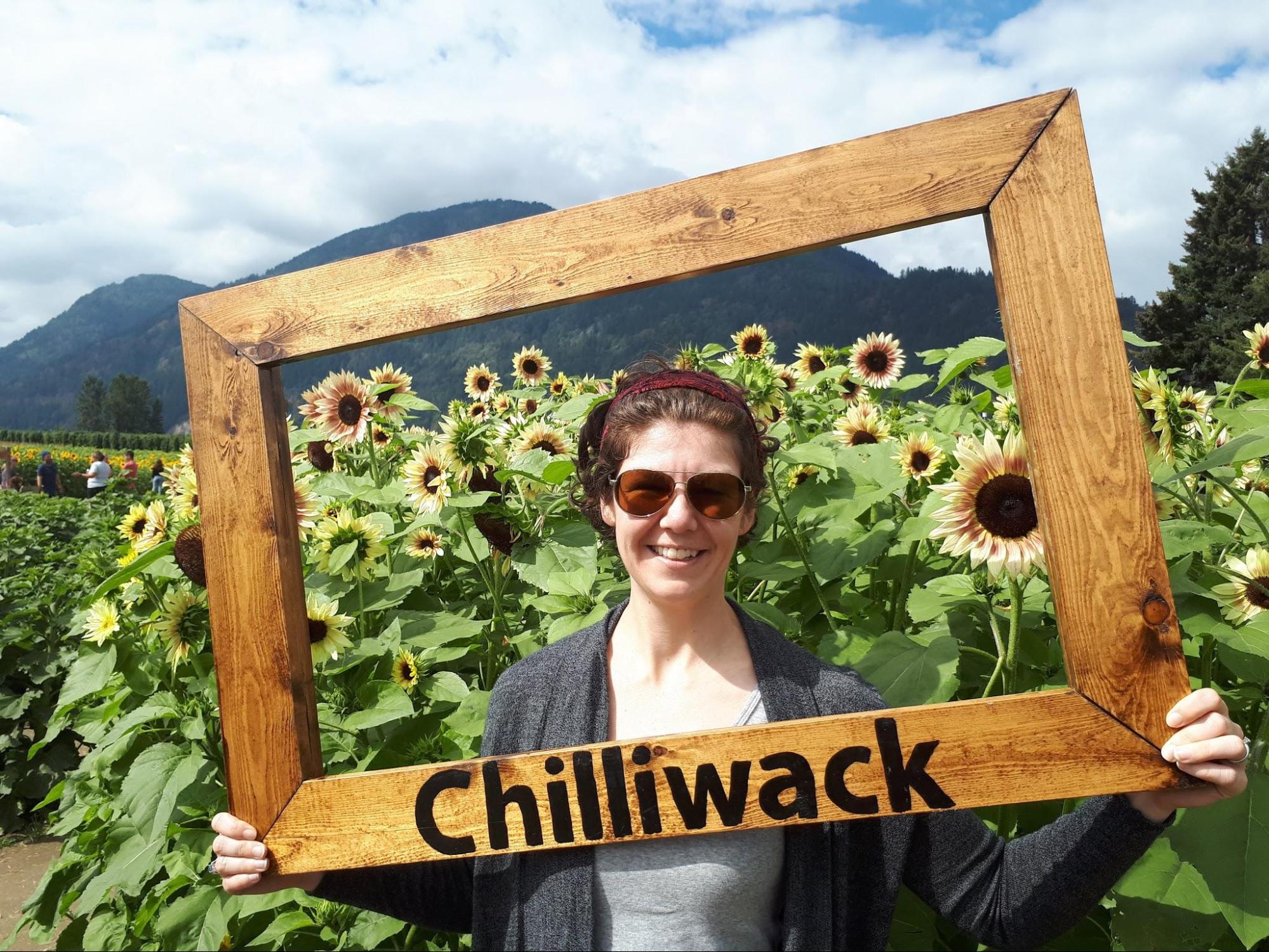 This is the time of year when the farm store sells tulip bulbs. So, there's a very good reason to come back if you want to get your hands on some of those beautiful tulips to grow in your own garden.
Don't forget to watch our video about the festival to see more and also hear about why tulips are so important to Canada. They represent a very special bond and moment in history.
Until next time, keep on living the life you've imagined!
Mel, Jay & Benny