The Blue Heron Nature Reserve
#rvlife #travel #chilliwack #blueheron
2021-04-04
2021-04-04
#rvlife #travel #chilliwack #blueheron
https://img.youtube.com/vi/VSLNHDl4GJM/mqdefault.jpg
https://img.youtube.com/vi/VSLNHDl4GJM/maxresdefault.jpg
1280
720
We go to see a colony of blue herons nesting at the Great Blue Heron Nature Reserve in Chilliwack, BC, Canada.
Things to do in Chilliwack
This week we visited the Great Blue Heron Nature Reserve in Chilliwack and got to see a nesting colony of herons. This particular colony has around 95 active nests! Although we were hoping to get a close up look of the nests, like we've seen at Stanley Park in downtown Vancouver, we found the trails leading to the nesting colony to be closed off from March to July. Understandably, the nature reserve's first goal is to protect this vulnerable species from human activity which we've learned can cause the heron's to abandon their colony. So, we were satisfied to peek through the holes in the various bird blinds around the nature reserve to watch the blue herons at a respectable distance. Our zoom camera got us those up-close views we were hoping for.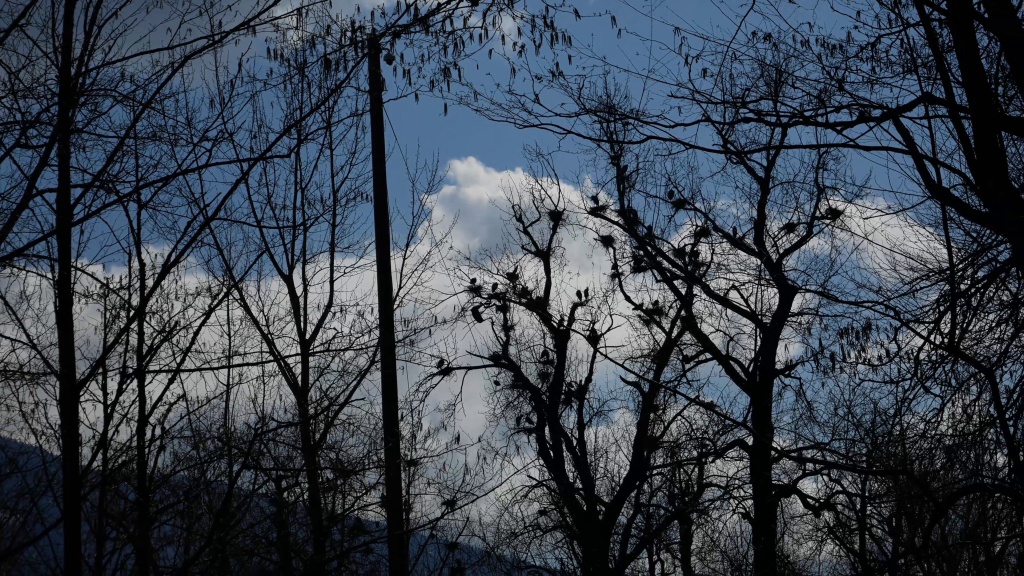 If you're hoping for up-close-and-personal views, too, don't be discouraged. The herons do leave their nests to hunt in the nearby ponds, and we saw a lot of them from the strategically placed blinds that offered us front row seating to watch them.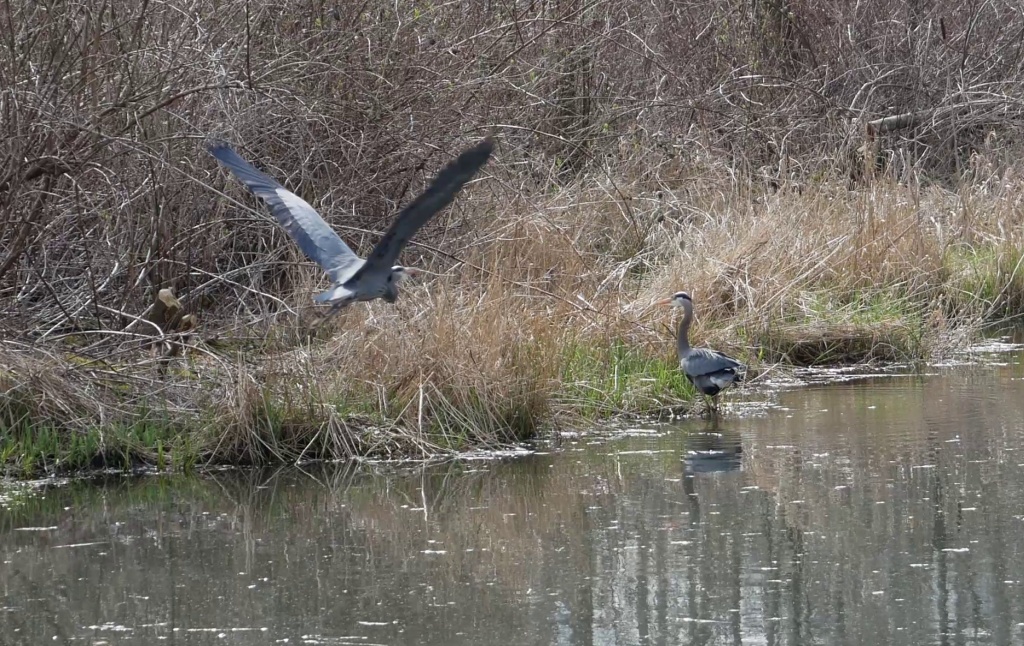 Know before you go
Before coming here, there are a few things you should know:
Pretty much everything is outside, so dress appropriately for the weather

Dogs, horses, and bikes are not allowed on the trails, with the exception to use the center trail that connects to the Rotary trail outside of the nature reserve

Parking is a bit limited

There are washrooms available on-site

A pair of binoculars wouldn't hurt

This is a wildlife habitat, meaning there is the possibility of coming across large species, such as bears or cougars, so always be aware of your surroundings and keep small kids close by, and respect their home.
An abundance of wildlife
The trails at the reserve wind around the marshy area and creeks that support an abundance of wildlife. Of course, the blue herons are the stars, but we found evidence of beavers, saw painted turtles sunning themselves on logs in the middle of a small pond, and even came across a tiny river otter...or maybe it was mink. The otter/mink was by far the coolest critter we saw and not one we had expected to see.
We had been walking through a narrow trail, talking, and as we arrived at a creek Jay froze, and thankfully I did the same. He was filming something in the creek and then I spotted the little otter perched on a water drainage tunnel scoping out the vegetation on the riverbank. Isn't s/he cute?
Overall, we spent a relaxing couple of hours exploring the trails and hanging out in the bird blinds. It was pretty cool to see so many herons in one place, and to be reminded of the large number of species marshes support.
Until next time, keep on living the life you've imagined,
Mel, Jay & Benny