Planning an RV trip to British Columbia? Things You Should Know. (OLD)
#rvlife #travel
2022-08-07
2022-08-07
#rvlife #travel
https://img.youtube.com/vi/73vVm0DgBGo/mqdefault.jpg
https://img.youtube.com/vi/73vVm0DgBGo/maxresdefault.jpg
1280
720
Hey everyone, Mel here. My husband and I have been camping and traveling around British Columbia for a few years now and we thought we should share some of the things you should know if you're planning an RV trip to this beautiful part of Canada. With over a million campers visiting British Columbia every season, it's no wonder with all the mountains, coastlines, and wilderness, a lot of what makes BC ideal for camping can also cause some challenges. So, let's get started!
Hey everyone, Mel here. My husband and I have been camping and traveling around British Columbia for a few years now and we thought we should share some of the things you should know if you're planning an RV trip to this beautiful part of Canada. With over a million campers visiting British Columbia every season, it's no wonder with all the mountains, coastlines, and wilderness, a lot of what makes BC ideal for camping can also cause some challenges. So, let's get started!
First of all, the prime camping and RVing season in BC typically starts around the beginning of April and runs until the end of October. However, it is possible to RV year-round in the southern part of the province. Winters are sometimes not as mild as you might expect, and there's lots of rain—fall, winter, and spring are wet, with an increased risk of flooding, landslides, and avalanches. Meanwhile, summertime is warm and dry, but that doesn't mean that there aren't any risks; the lack of rain can lead to drought, campfire bans, and wildfires.
We always use the BC wildfire app and BreezoMeter app to keep an eye on potential wildfires and air quality in the area where we're camping or planning to camp. In 2021, it was a particularly bad wildfire season, and these apps saved us from continuing on a trip that would have led us straight into a wildfire zone.
Speaking of summer, it goes without saying that packing sunscreen is important. Having a plan to stay cool in the event of a heat wave, including a plan for your pets, is critical. BC has a lot of wildlife, and you don't have to go very far to see it. We've been lucky enough to see bighorn sheep, moose, black bears, elk, and deer so far, but there's also cougars, rattlesnakes, grizzly bears, and a whole lot of marine wildlife, too.
We typically stick to driving during daylight hours with our RV and avoid driving at dawn and dusk whenever possible, as this is the time when wildlife are particularly active. With all this wildlife around, it is important to be aware and know how to respond to potentially dangerous animals if an encounter happens. Of course, it is always best to avoid a potentially dangerous encounter altogether by keeping your distance when viewing wildlife, keeping attractants like food secure, making sure your presence is known, keeping pets on a short leash, and carrying bear spray. Every region of BC has the potential for different types of wildlife, so a little research beforehand is a good idea for being prepared.
Like all of Canada, we drive on the right side of the road. However, unlike most of the rest of Canada, we have some pretty serious mountains and mountain passes. The views are incredible, but they can be hard on a vehicle. For this reason, we recommend limiting how much you tow to absolutely no more than 75 percent of the total tow vehicle capacity.
Taking on some of these mountain roads will give cause for slowing down, and that's okay—just keep to the right so that faster-moving vehicles can pass. If you're driving well below the limit, you should also turn on your four-ways, just like you'll see the semi-trucks doing. Something you'll notice while driving in the mountains are windy roads and recommended speed limits for those turns. These are very accurate recommendations for large vehicles and trucks towing trailers, so we recommend you follow them closely.
When traveling by RV or towing a recreational vehicle in BC, all you need is a regular driver's license, just so long as the RV does not weigh more than 4,600 kilograms, or just over 10,000 pounds when fully loaded, and you're towing it with a two-axle vehicle. Note, though, if your RV has air brakes, then you'll need an air brake endorsement on your license.
In order to operate an RV or tow a recreational vehicle in BC, you'll only need a regular driver's license. However, if you're visiting from a country where English or French are not the first languages, then it's good for you to get an international driver's license that will be translated into multiple languages, including English and French.
If you plan on renting an RV in BC, then, in addition to a driver's license, you may need to meet the rental agency's age requirements if any. We also recommend knowing how to use everything in the RV before leaving the rental agency. This might seem obvious, but when you're excited to get out on the road and start your vacation, taking notes is a good idea to be able to reference later and help reduce stress in the moment.
BC has four different options for camping with an RV. We'll start with the least expensive option—boondocking on Crown land. Crown land is owned by the government of British Columbia and allows people to camp up to 14 consecutive days for free. But be aware that not all empty or seemingly unoccupied land is available for camping. There are large parcels of land that are owned by and protected by Indigenous communities or approved for commercial uses within the province. The LTSA parcel map is one of the most complete maps that we've been able to find to help us identify provincial Crown land where we can camp.
The next cheapest option is boondocking on BC recreation sites approved for camping. These can be free or paid, usually around 10 to 18 dollars a night, and are generally first-come, first-served. To find these sites, we use the BC recreation sites and trails website and search by activity (in our case, vehicle-accessible camping).
Next up is staying at a BC Parks provincial campground. Many of the sites will be dry camping, but there are also some parks that have some electrical hookups, and a few that even have water hookups. It's possible to make reservations up to two months in advance, and most will have at least a few sites that are first-come, first-served. Reserving a site is done on their website, and sites typically cost between 23 to 40 dollars a night.
Finally, the most expensive option on average is staying at a private RV park or campground, where you can expect to pay anywhere from 25 to 100 or more dollars per night. However, they also tend to have the most amenities available and are located in popular areas. We once went camping in the city, so that we could spend a week running errands and visiting with friends without having to pay for a hotel. We tend to use this option when we're going somewhere where we will be visiting friends or family so that we can be as close to them as possible.
When it comes to getting and managing the essentials for your RV trip in BC, there are a few things that you should know. First of all, the mobile network is limited. You'll have a good signal around cities and along major highways, but as soon as you leave those areas, you'll experience little to no mobile signal. Being able to communicate in the event of an emergency or even just to share a change in plans with someone is important. We, therefore, recommend considering a satellite communication device or even Starlink internet if you'll be off-grid for any length of time.
When it comes to water and wastewater management, you should know that drinking water in BC is readily accessible at various filling stations. Most grocery stores have a water filling station for those large blue jugs, but a lot of sani-dump stations will also have potable water that you can use to fill your RV and bottles. When it comes time to empty your onboard waste tanks, though, use only a sani-dump station. It is illegal to dump even greywater onto the ground in BC. This water can contain impurities, food, or products that will start to smell and attract wildlife or damage the environment. We have a lot of sensitive ecosystems here, so we ask that you do your part by leaving zero trace.
We use the sanidumps.com website to find dumping stations and filling stations along our route. Something else that is not permitted is the transportation of firewood. BC's forests are threatened by non-native insects that can have a significant impact on our environment and economy. For example, the spongy moth is a wood-inf
Traveling with an RV has never been more popular than it is right now. RVs provide an incredible opportunity to explore British Columbia, Canada's westernmost province, which offers a diverse range of landscapes, from towering mountains to pristine lakes, and everything in between. If you're planning an RV trip to British Columbia, there are a few things you should know to make your journey a success.
1. Plan Your Route Carefully
British Columbia is a vast province, with a lot of ground to cover. The first thing you need to do when planning an RV trip is to carefully plan your route. Consider what you want to see and do, and how much time you have. Some popular destinations include Vancouver, Whistler, Victoria, and the Okanagan Valley.
When planning your route, consider the terrain you'll be traveling through. British Columbia has some steep mountain passes and winding roads, which can be challenging for RVs. Ensure you plan your journey around these areas to avoid any issues.
2. Choose Your RV Wisely
There are many different types of RVs on the market, so choosing the right one for your trip is essential. If you're a first-time RVer, consider renting an RV for your trip to get a feel for what to expect.
When choosing an RV, consider the size and amenities you need. If you plan on spending a lot of time on the road, a comfortable and spacious RV may be your best bet. However, if you plan on spending most of your time outdoors, a smaller RV may be more suitable.
3. Pack Appropriately
When traveling with an RV, it's easy to overpack, but packing appropriately is essential. Ensure you have all the essentials you'll need on your trip, such as clothing, food, and toiletries, but try to limit yourself to the essentials to avoid cluttering your RV.
Remember that storage space is limited, so pack wisely. Additionally, consider packing for the weather, as British Columbia's climate can be unpredictable.
4. Plan Your Campsite Reservations
There are many campsites available throughout British Columbia, but it's essential to plan your reservations ahead of time. Some popular campsites can book up quickly, so ensure you make your reservations as early as possible.
When making reservations, consider the amenities you'll need, such as electricity and water hookups, as well as the location of the campsite. Choosing a campsite in a prime location can make all the difference in your trip.
5. Know the Rules of the Road
Before hitting the road, ensure you know the rules of the road in British Columbia. Different provinces in Canada have different road rules, so it's important to know the rules specific to British Columbia.
Additionally, ensure you know the size and weight restrictions for RVs in British Columbia. Overweight or oversized RVs can be subject to fines, so ensure your RV is compliant before hitting the road.
6. Consider Your Route for Fuel and Supplies
When planning your route, consider where you'll be able to refuel and restock on supplies. British Columbia is vast, and you may need to travel long distances between gas stations and grocery stores.
Before hitting the road, ensure you know where you'll be able to refuel and stock up on supplies, to avoid any issues on the road.
7. Plan for Emergencies
Finally, when traveling with an RV, it's essential to plan for emergencies. Ensure you have a first aid kit and a tool kit on board, and make sure you have a plan in case of an emergency.
Additionally, consider the need for roadside assistance. Many RV trips can be ruined by mechanical issues on the road, so ensure you have a plan in place in case of a breakdown.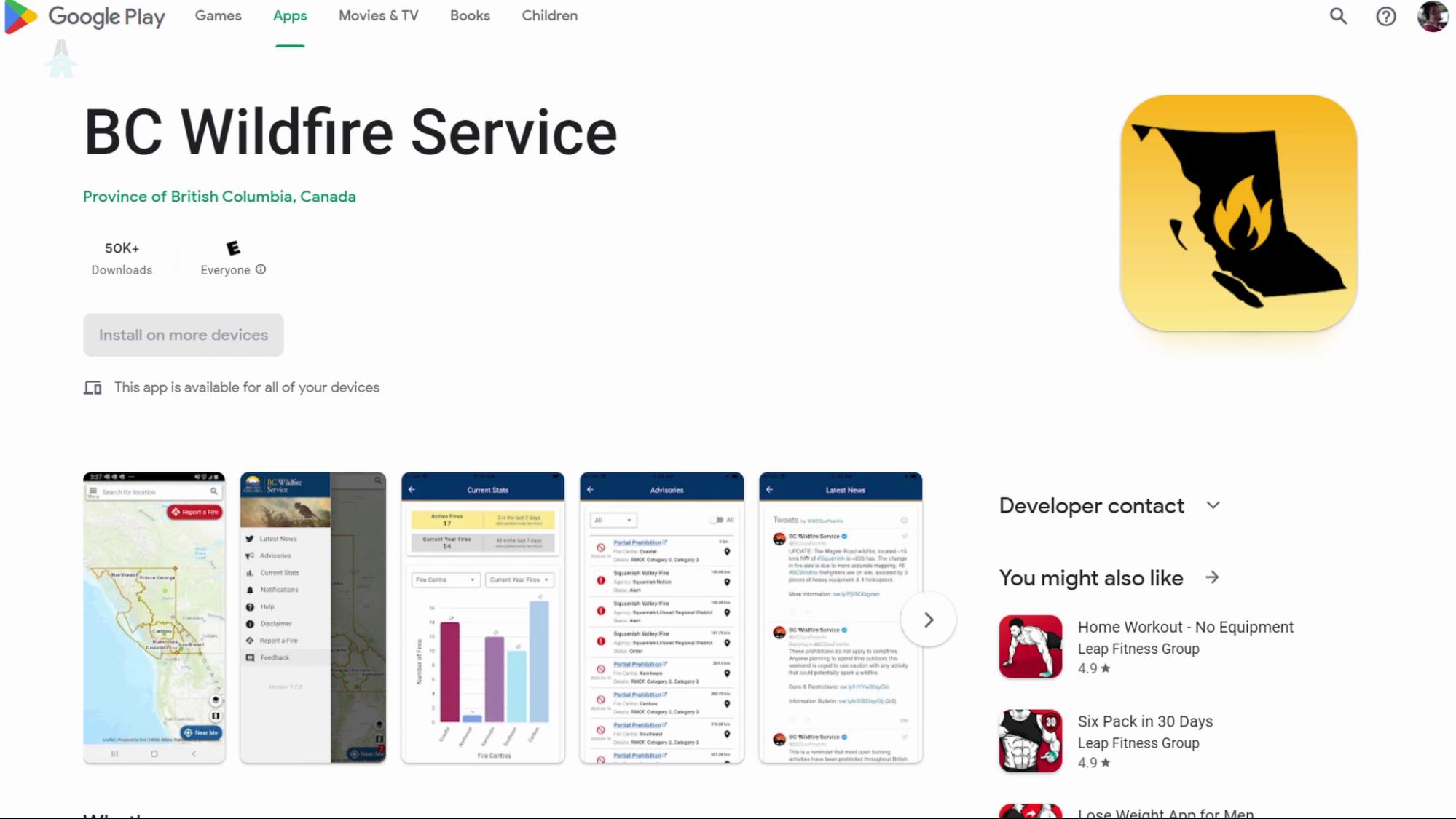 In conclusion, traveling with an RV provides a unique opportunity to explore everything British Columbia has to offer. By carefully planning your trip, choosing the right RV, packing appropriately, making campsite reservations, knowing the rules of the road, considering your route for fuel and supplies, and planning for emergencies, you can make your RV trip to British Columbia a success.