3 Places to camp in the California Desert
#rvlife #travel #california #desert
2022-01-23
2022-01-23
#rvlife #travel #california #desert
https://img.youtube.com/vi/RGgWKAeVPFc/mqdefault.jpg
https://img.youtube.com/vi/RGgWKAeVPFc/maxresdefault.jpg
1280
720
We went camping at Lake Cahuilla in La Quinta, California. We had a great time watching the pelicans on the lake, hiking in the desert, and checking out the Salton Sea and the Joshua Tree South BLM lands for possible other camping.
Camping in the California desert has been a wonderful experience for us so far. We recently stayed at and scoped out three different spots all within an hour's drive of each other - La Quinta, Salton Sea, and Joshua Tree National Park.
Camping at Lake Cahuilla in La Quinta, California
We booked a two night stay at the Lake Cahuilla campground so that we could have the convenience and amenities of a campground while we scoped out some boondocking options in the area. We liked the park so much, though, that we stayed longer to relax at our lakeside site, hike in the hills, and watch the pelicans float on the water. It was a fantastic little campground with a site to suit everyone ranging from full hookups to dry camping. The site we were on had only a water hookup.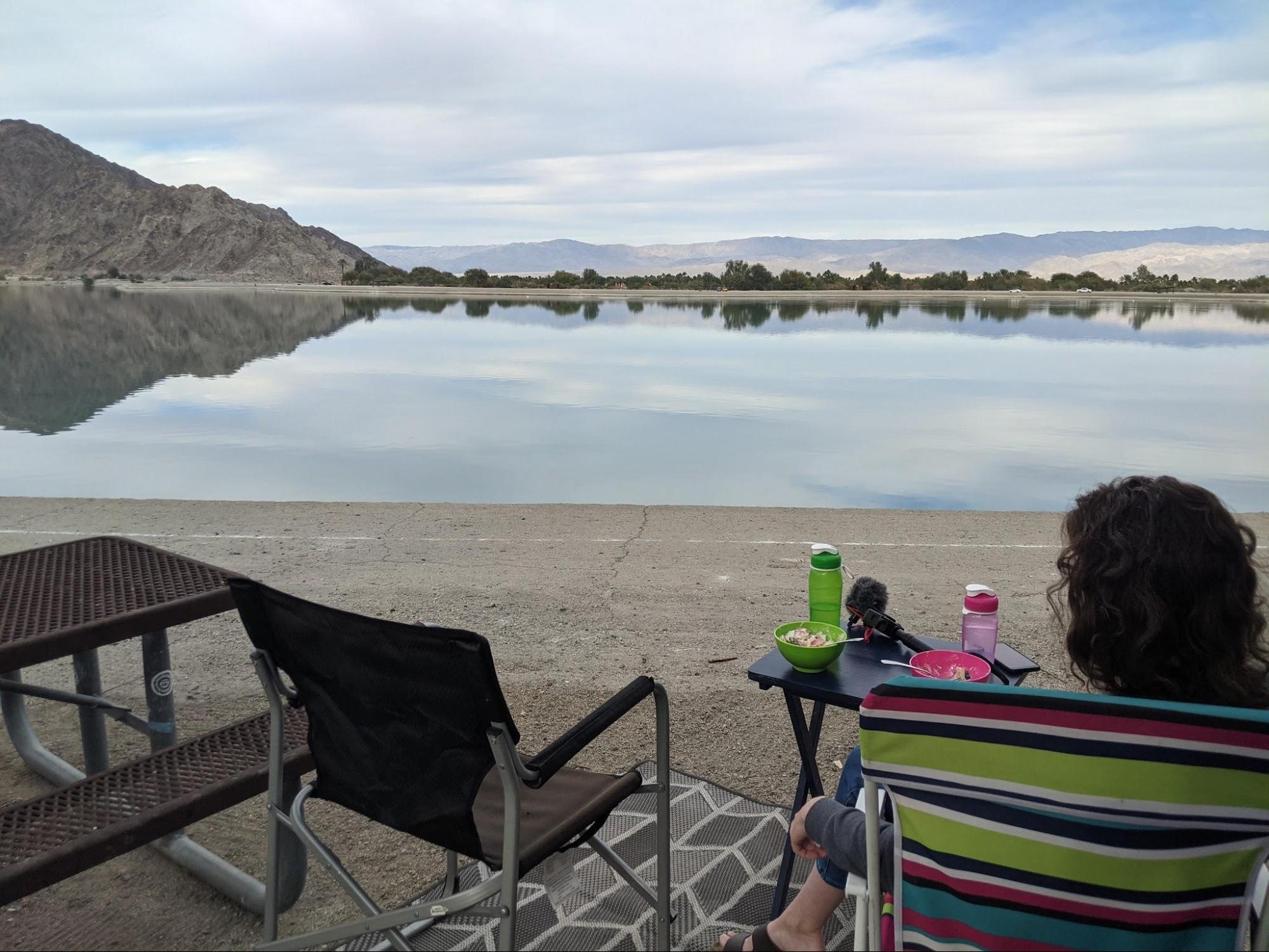 Boondocking at Salton Sea
We took a drive one day to check out a possible boondocking site at the Salton Sea that Jay had heard about. The Salton Sea is about a forty minute drive south from La Quinta. There are several paid camping options in RV parks or on the recreation park lands, but this particular spot was accessible from an abandoned RV park in Salton City.
The Salton Sea has an interesting history, which I won't go into here (you can get a brief summary in our video), but in the end we opted to pass on this boondocking spot.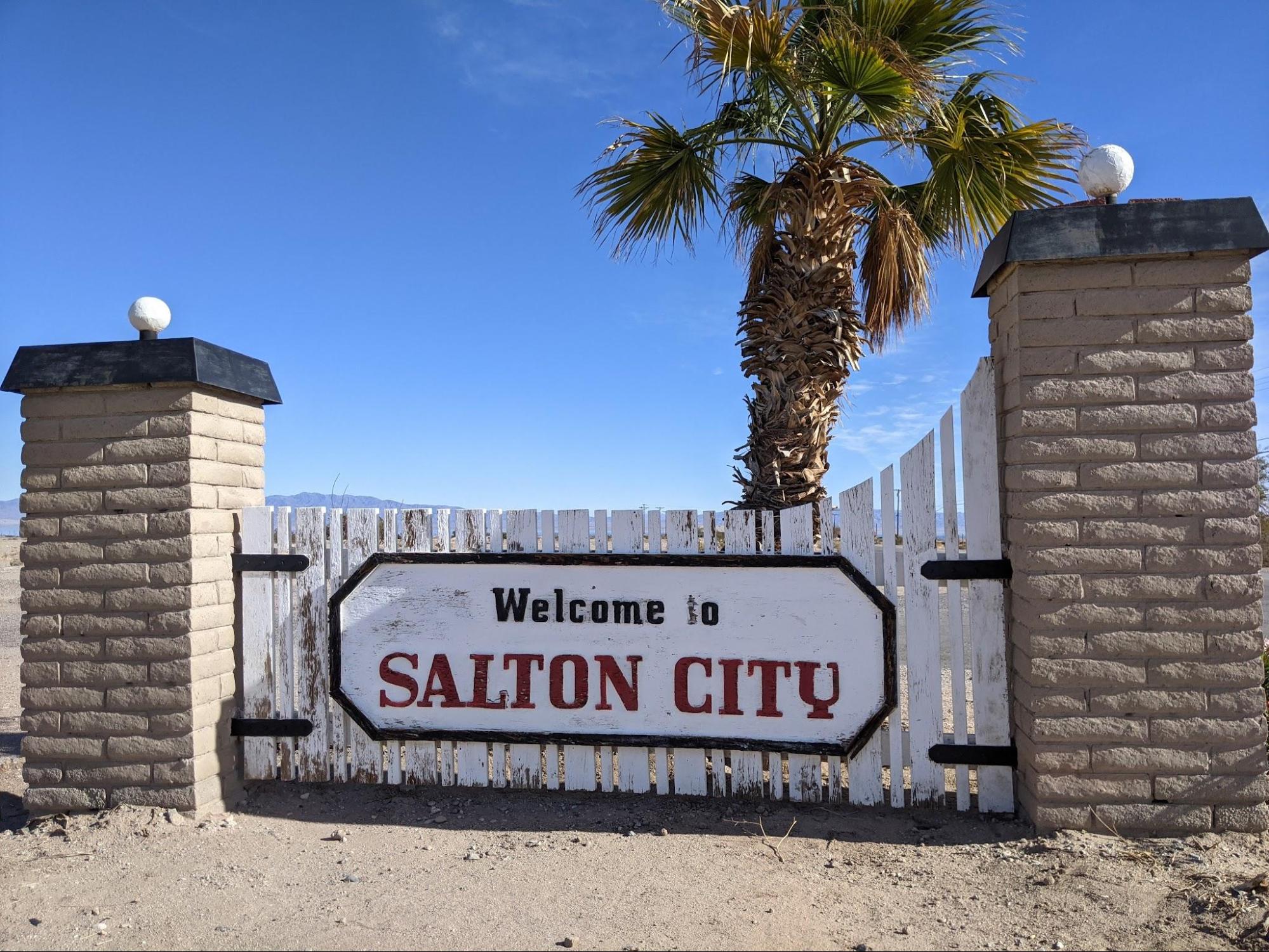 Boondocking at Joshua Tree National Park
The other boondocking location we were here to scope out was the BLM lands south of Joshua Tree National Park. This location is about 40 minutes east of La Quinta and right outside the southern gate to the park. We were pleasantly surprised by how peaceful and friendly the place was, and full LTE signal to boot, so we decided that we would come back here and make it our base for exploring Joshua Tree NP.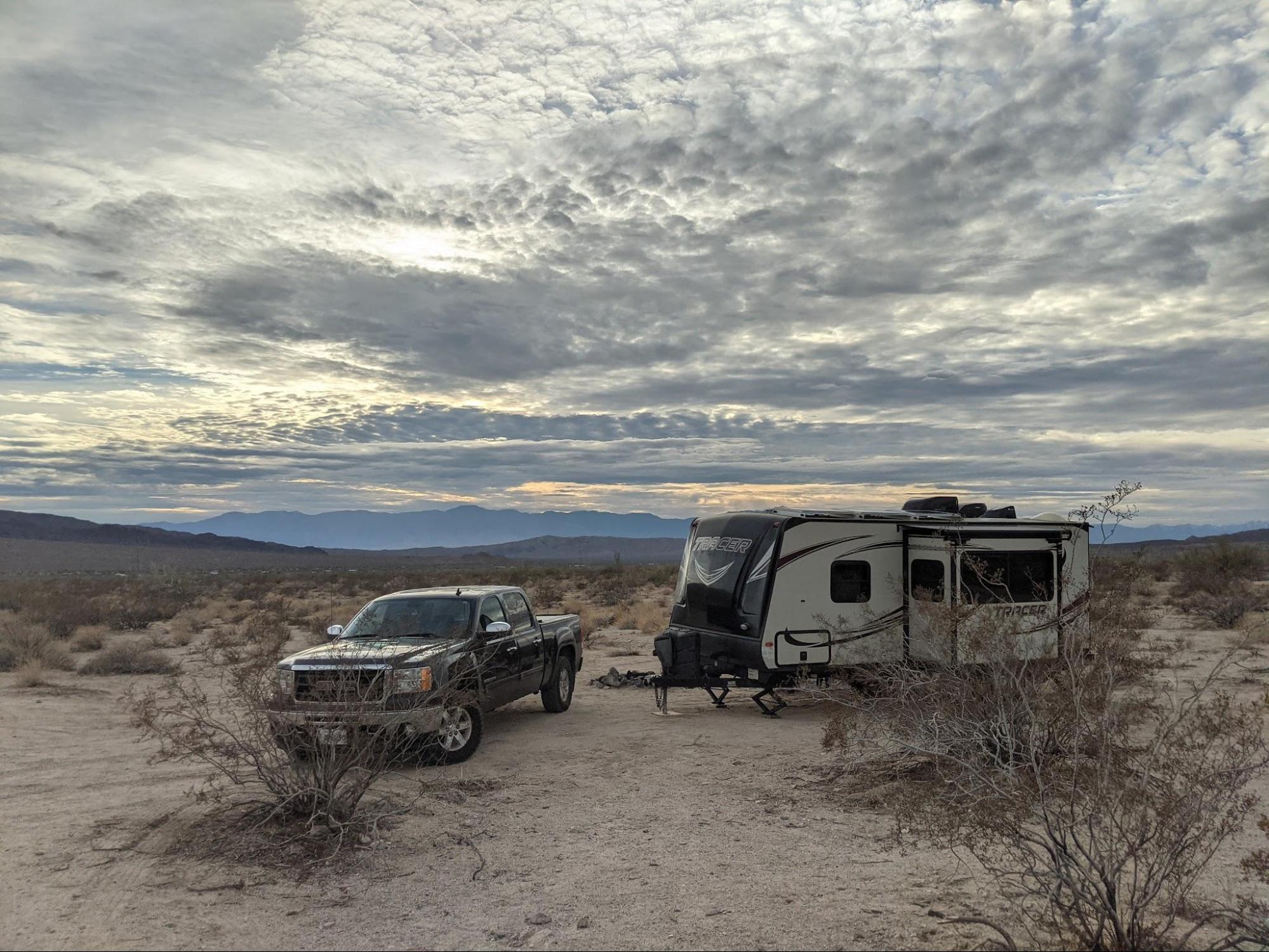 Our favorite thing about camping in the desert is the warm winter temperatures during the day and the cool nights for sleeping. The dark sky at night is amazing for watching the stars or looking for nocturnal desert wildlife during a full moon.
Until next time, keep on living the life you've imagined!
Mel, Jay & Benny