San Francisco East Bay Area
#rvlife #travel #sanfran
2022-01-09
2022-01-09
#rvlife #travel #sanfran
https://img.youtube.com/vi/UJzXdAPuYIc/mqdefault.jpg
https://img.youtube.com/vi/UJzXdAPuYIc/maxresdefault.jpg
1280
720
These are our top highlights for what to see and do in the Napa Valley and San Francisco East Bay Area.
San Francisco East Bay
Area
After a two and a half day drive from the freezing cold of southern BC to our first destination in central California, a place called Patterson, we desperately wanted to stretch our legs and get some exercise. So, we drove about an hour north to the East Bay Area to do some walking at Mt. Diablo.
Getting to the top of Mt. Diablo can be done one of three ways - hiking, cycling, or driving. We opted to drive up and walk the trails at the top. The drive up is beautiful and entry for the vehicle into the park was $10. We passed a lot of cyclists on the road and saw some hikers at points where the trail crosses the road. It's a popular spot, and the visitor center at the top has views of the entire San Francisco Bay, the channel islands, and Sierra Nevada Mountains on a clear day. We weren't so lucky as a big cloud settled on the top before we got there. Nevertheless, the trails were fun to explore, the visitor center worth stopping in to see, and views heading up were nothing short of spectacular.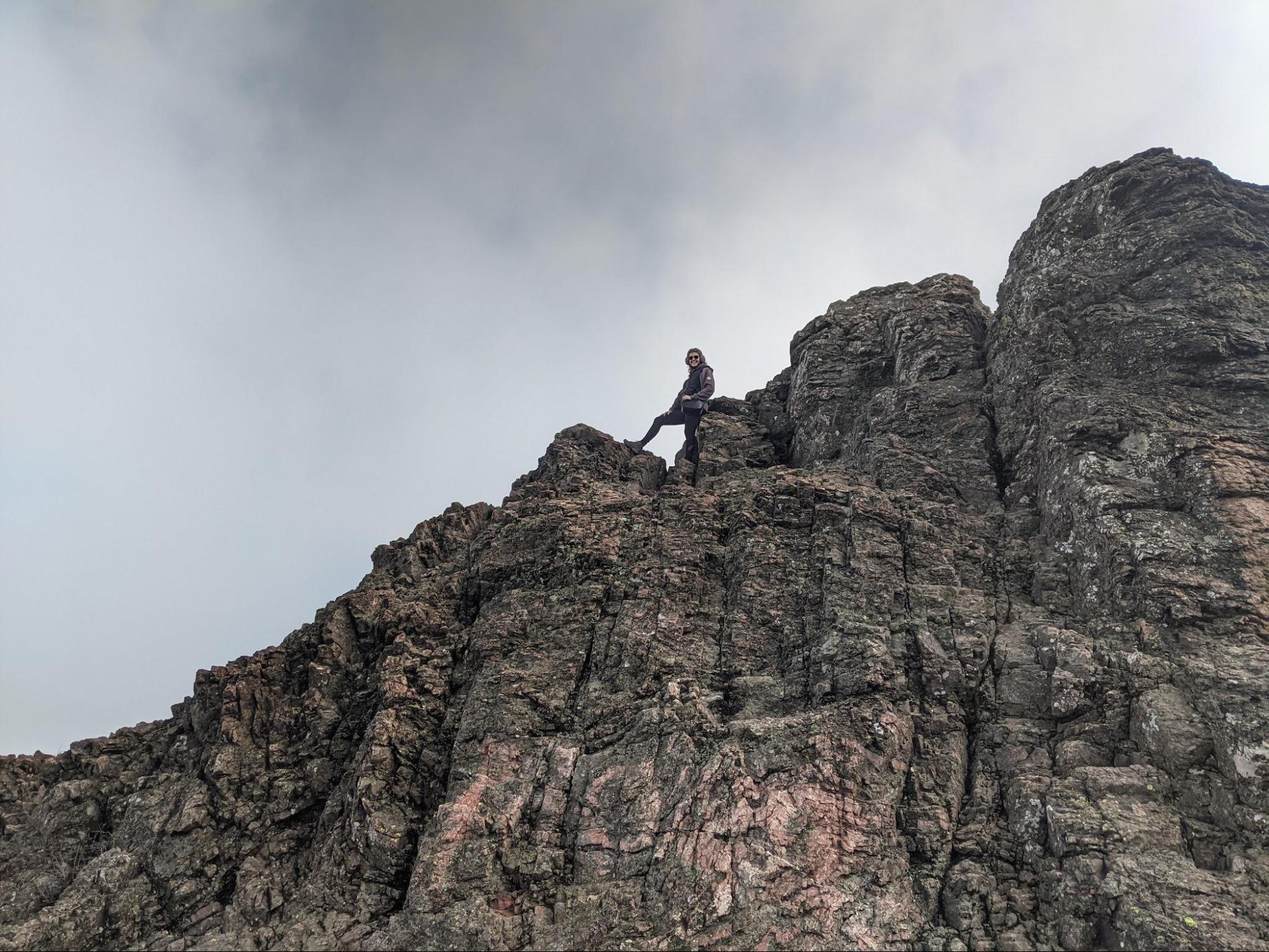 Also in the Bay area was a unique opportunity to try deep fried pizza. A restaurant in Oakland, called A16, serves a pizza on a deep fried dough topped with a flavourful pizza sauce, fresh mozzarella, and fresh basil leaves. Its simplicity is what makes it so amazing. The dough was still the expected stretchy, chewy, pizza dough we love, but with a crispy outside. Yum!
Wine Tasting in Napa
Our wine tasting experience in Napa was also nothing short of spectacular. On a friend's recommendation we visited Stags' Leap Winery and Domaine Carneros. The experience at Stags' Leap was wonderful. The tasting got started right away with a welcome tasting of their Chardonnay, followed by two other tastings while we toured the house to hear about its history. Then we were led to the dining room to enjoy the main event, their bold reds and dessert wines, with some nibbles, at our leisure. The small size of the group was great and we got to know everyone at the table in a short time.
The experience at Domaine Carneros was also lovely and felt like we were hanging out in a French parlour with its small intimate bistro tables, Louis XVI-style chairs, and elegant chandeliers. It was the perfect setting to sip the sparkling wines they are most known for.
We easily spent two hours at each winery to fully enjoy the experience at each, and would recommend a similar pacing for others who are planning a self-directed tour of the region. It can be easy to try to fill a day with as many wineries as possible to see as many as possible in a short time, but that can also take away from the experience and cause one to miss some of the charming details that make each location special. Enjoying the location slowly also allowed us extra time to chat with our hosts, who sometimes offer extra tastings, and learn more about the wine and winery.

Until next time, keep on living the life you've imagined!
Mel, Jay & Benny