Walking tour of Canada's Chainsaw Carving Capital: Hope, BC
#rvlife #travel #hopebc #carvings
2021-03-28
2021-03-28
#rvlife #travel #hopebc #carvings
https://img.youtube.com/vi/wZJuqzlT9-w/mqdefault.jpg
https://img.youtube.com/vi/wZJuqzlT9-w/maxresdefault.jpg
1280
720
Take a walking tour around Hope, BC to see the chainsaw wood sculpture collection on display. Hope, BC is Canada's chainsaw carving capital.
Free scavenger hunt list & map
This week we decided to be tourists in our own town by taking the self-guided walking tour of the chainsaw carving collection found around the town of Hope, BC. Most of the eighty wood sculptures in the collection are on public display for everyone to admire, only being removed for maintenance or seasonal storage.
Over 80 chainsaw carvings to admire!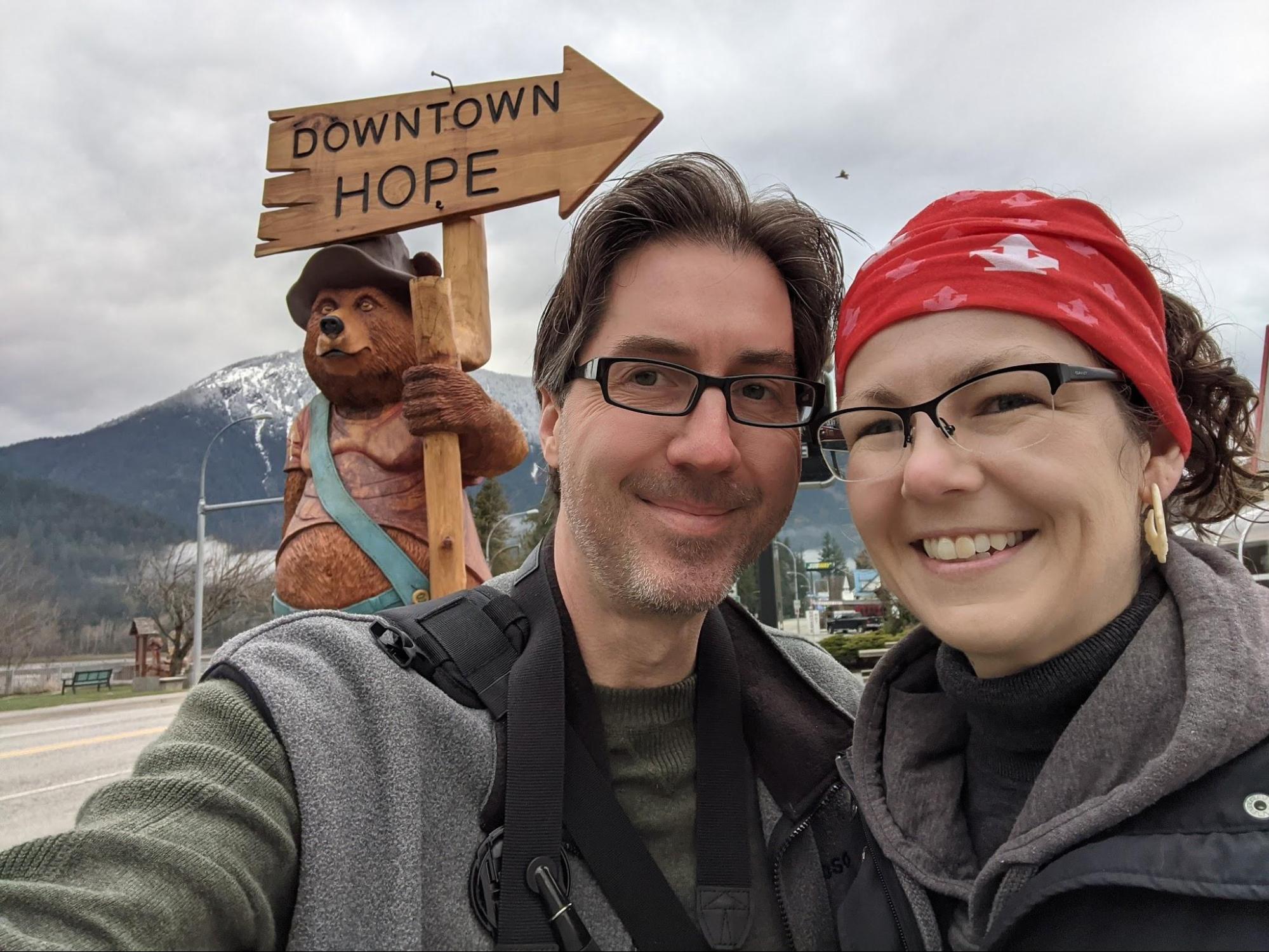 Our walking tour started at the Hope, BC visitor's center at 919 Water Ave right off the Trans-Canada Hwy 1. It is currently in a temporary building, while the new structure is planned and built. The staff were absolutely incredible - friendly, full of knowledge, and passionate about sharing their town with visitors. Brian got us all set up with the map and brochures we needed to find all of the chainsaw carvings. They have limited hours, so be sure to plan accordingly so you can benefit from their insight.
The visitor's center should definitely be your first stop when coming to Hope, BC.
So why chainsaw carvings? Well, it turns out that Hope, BC's love and appreciation for chainsaw carvings was sparked by the late Pete Ryan, master carver, when he moved to our small town. He got things rolling with the Hope World Class Chainsaw Carving Competition that takes place every two years and the rest is history. Many of his pieces can be seen on display around town, including this "Eagle Serving People" and this life sized grizzly bear.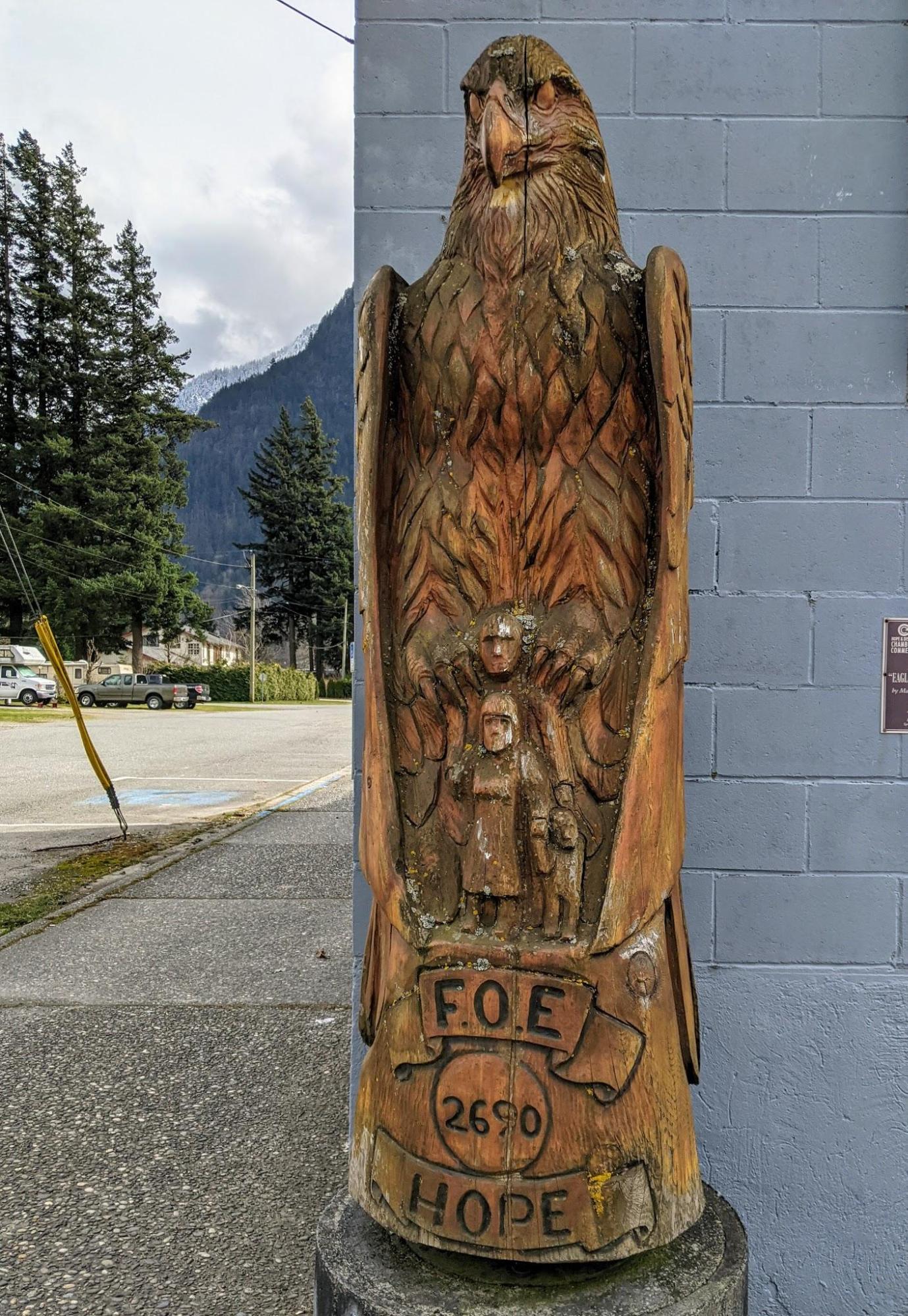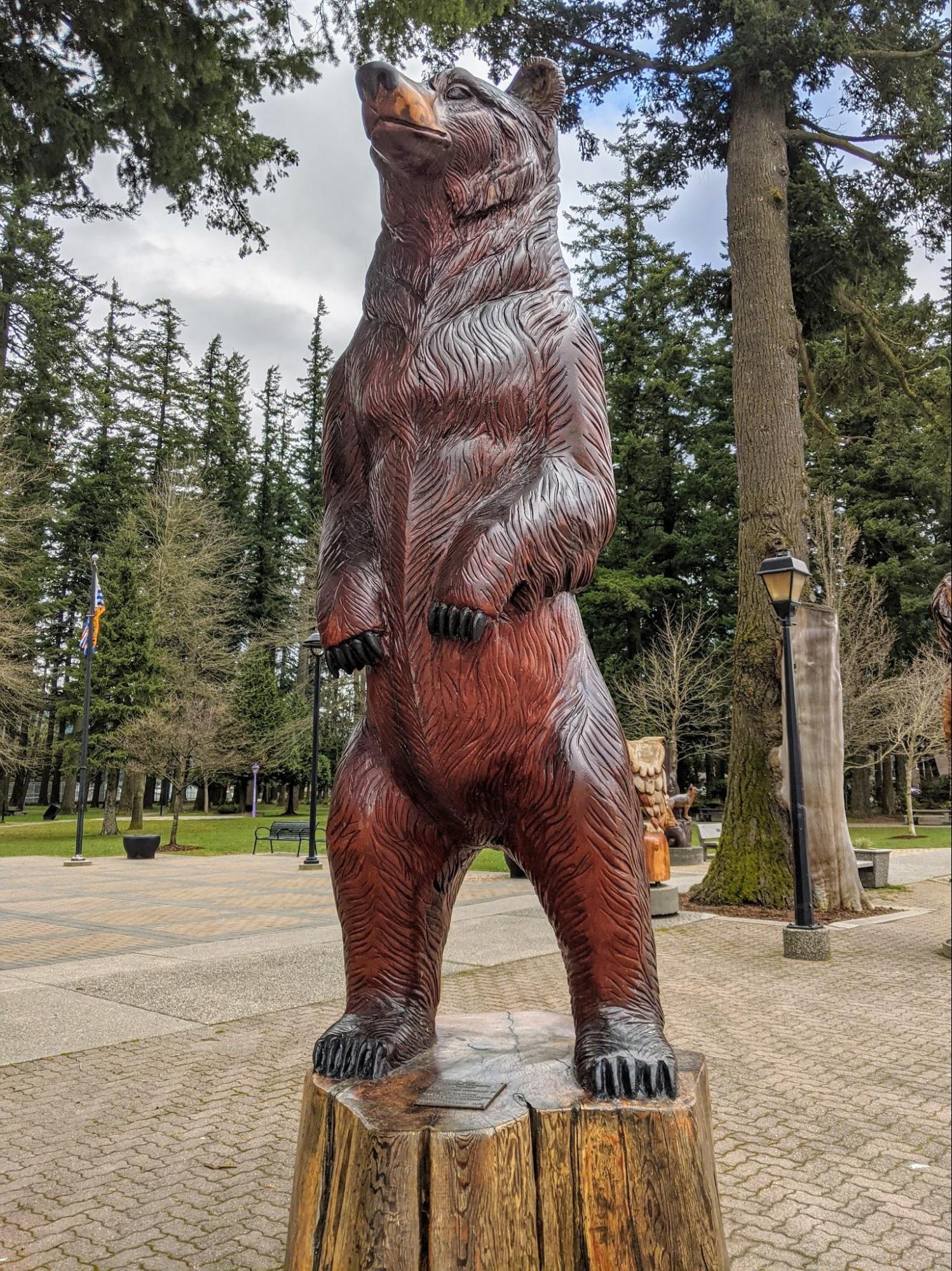 This year, 2021, is gearing up for the next Hope World Class Chainsaw Carving Competition that usually attracts both local and international woodcarvers and around 2000 visitors to the town. The chainsaw competition takes place over four days at the end of August where artists turn a log of wood into an incredible piece of art. Some of the sculptures are auctioned off for private collections, while the vast majority are kept to be displayed around town. We are so excited to see what this year's competition will be like.
It will be our first time attending the competition!
In our video this week, we talked about a scavenger hunt list of the carvings that we've made. We thought it would be a fun and engaging way to encourage visitors to explore our town. If you're competitive like Mel, you might even want to split up and see who can capture photos of all the chainsaw carvings first.
We also made a digital google map that pins the location of the 62 chainsaw carvings we personally visited. There are several others inside some city buildings that we were unable to visit this week, but are normally accessible.
We are so happy to see so many of these beautiful chainsaw carvings on public display around town. It not only showcases woodcarver's talents, but also encourages every day art appreciation. Everytime we walk into town and see one of these beautiful carvings, we are reminded of why we love it so much here. Hope, BC is unique, friendly, and has that quintessential small-town vibe.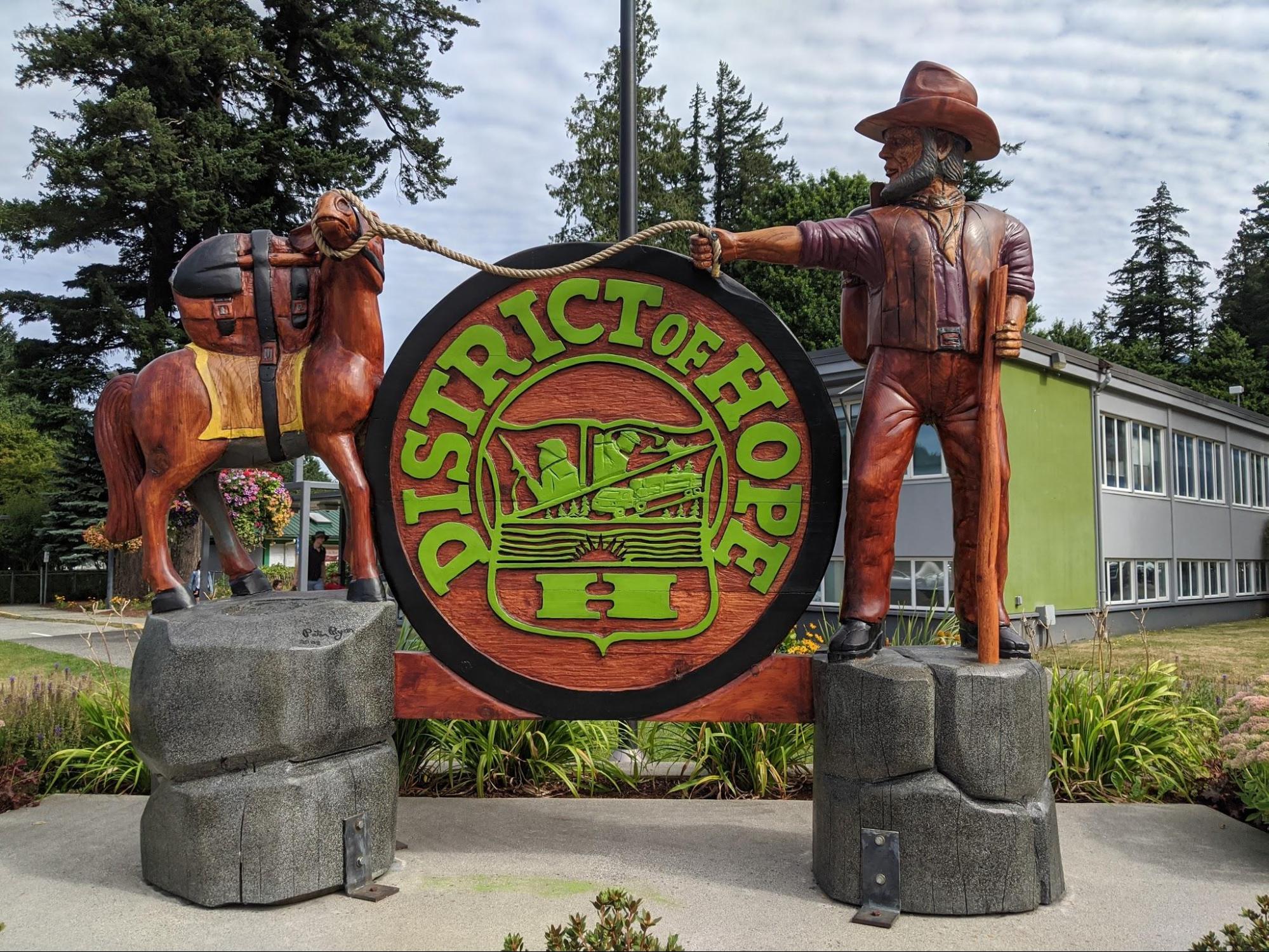 Until next time, keep on living the life you've imagined,
Mel, Jay & Benny